How to prevent a potential medical malpractice case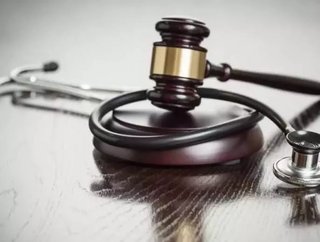 The number of medical malpractice suits filed each year in the United States is more than 85,000, but even that staggering number doesn't represent...
The number of medical malpractice suits filed each year in the United States is more than 85,000, but even that staggering number doesn't represent the estimated one million medical injuries that occur.
As a fellow CEO, you know that any medical injury is a potential medical malpractice suit. Among fatal medical injuries, 12,000 people died last year during an unnecessary surgery and 7,000 from medication errors.
RELATED TOPIC: Why the Samsung Medical Center is not to blame for the spread of MERS disease
As the following article looks at, here are some tips for how to know if you have a potential medical malpractice case on your hands, and ways to avoid becoming part of the statistic.
Implement quality control procedures
The fate of celebrity Joan Rivers has been in the news this year because of the elective nature of the surgery she was going through when she died. However, endoscopy is considered to be a routine exploratory surgery, and it is performed successfully thousands of times every year.
In genuine, unnecessary or routine surgeries where medical malpractice exists, there are usually either underlying causes or anomalies that occur that play into the final outcome.
RELATED TOPIC: 3 areas of focus to consider before undergoing a hospital inspection
For example, in Rivers' case, it came to light that an unscheduled and unapproved biopsy may have also occurred during the surgery. In addition, one or more attending physicians felt it appropriate to indulge in a photo opportunity with the unconscious celebrity and mother.
To avoid medical malpractice suits relating to "unnecessary" surgeries, implement a quality control procedure whereby every patient undergoing such a procedure will be visited by an objective third party to obtain answers to a short survey questionnaire after their procedure.
It may seem counterintuitive to question patients regarding their experience after the fact, but in the event that their condition worsens over time, their answers can be used to help any forensic investigation by your hospital or other legal authorities. Their answers will also help on an immediate basis regardless of the outcome, purely as a barometer of the patient care experience in your hospital.
RELATED TOPIC: TOP 10: Tips to improve patient satisfaction
Patterns of substandard care, either by a certain member of staff or as part of a badly designed process, can be addressed before they lead to a medical malpractice suit.
Assign an oversight department
Technically, medication errors needn't ever happen. The amount of data and specific dosage and contraindications associated with each and every prescription drug should be enough to avoid medication errors.
Yet, with more than 7,000 fatalities linked to medication errors, it's obvious that medicinal details are being overlooked.
RELATED TOPIC: 5 tips to thrive as an independent medical practice
As the hospital CEO, you'd probably agree that medication errors could be connected to overworked and tired staff that miss important details.
To help prevent medication errors due to time shortages or overly-tired doctors and nurses, assign a new oversight department that is in charge of monitoring and enforcing maximum working shifts for attending staff. This one change could drastically reduce the number of medication errors in your hospital, thereby reducing your medical malpractice exposure.
Staying focused on patient care is the number one factor that can contribute the most to avoiding medical malpractice. If you can get everyone on board with that concept, you'll see better results immediately.
About the author: Kate Supino writes extensively about best business practices.