Nasal spray could prevent Covid-19, new research shows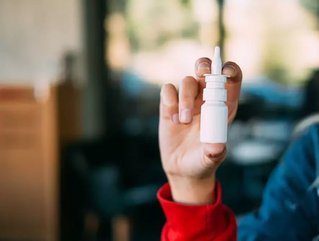 A study on a group of ferrets had positive results...
Scientists are working on a nasal spray that could prevent Covid-19. Researchers from the University of California have created a molecule they believe to be one of the most most powerful anti-coronavirus compounds tested so far. 
Their research has found that the molecules can trigger an immune response that releases a substance called INNA-051. This in turn activates a number of processes including the release of cytokines, a type of protein capable of stopping the virus from replicating and attaching itself to healthy cells. 
The researchers developed this into an aerosol formula, and published their findings online. Though not yet peer reviewed, they believed the formula could be used as a nasal spray or inhaler that people could self-administer. 
More recently a group of scientists from Imperial College London and Australian biotech company Ena Respiratory tested the formula in ferrets that had been exposed to Covid-19. Ferrets have become the standard animal for Covid-19 testing as they are more susceptible to the virus than other animals. 
The INNA-051 formula was administered into the noses of a group of ferrets, while another group was given a placebo. Five days later the ferrets given the formula had 96% less of a viral load than those that had been given the placebo.  
The next step is to find out if it is safe to administer to humans. If successful, it is hoped the spray could be used on a daily basis as protection against the virus until a vaccine becomes available. 
"We've been amazed with just how effective our treatment has been," says Ena Respiratory Managing Director, Dr Christophe Demaison. "By boosting the natural immune response of the ferrets with our treatment, we've seen a rapid eradication of the virus."
"If humans respond in a similar way, the benefits of treatment are two-fold. Individuals exposed to the virus would most likely rapidly eliminate it, with the treatment ensuring that the disease does not progress beyond mild symptoms. This is particularly relevant to vulnerable members of the community. In addition, the rapidity of this response means that the infected individuals are unlikely to pass it on, meaning a swift halt to community transmission."