New tool can detect high risk COVID cases in seconds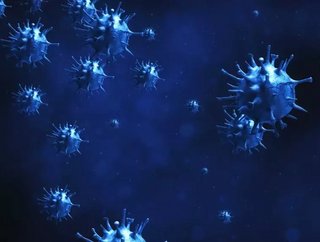 The tool will help doctors quickly decide best course of treatment...
A new tool could help doctors identify the risk of death in a patient with COVID-19 in seconds, new research has found. 
The 4C tool has been built by a group of researchers from the universities of Edinburgh, Glasgow, Liverpool and Imperial College London, using data from 35,000 patients who were admitted to hospitals in England, Wales and Scotland between February and May this year. 
Using data from tests carried out upon their arrival at the hospitals, the researchers identified four distincts groups of people according to risk of death, ranging from low to very high. This included looking at their age, sex, number of pre-existing conditions, respiratory rate on admission, and the results of two blood tests. 
One in every hundred patients in the low-risk group was found to be at risk of dying. It was 10 in a hundred patients in the intermediate-risk group, 31 in a hundred in the high-risk group and 62 in a hundred in the very high-risk group. 
The tool was then tested and confirmed to be accurate with further data from 22,000 patients hospitalised from the end of May to the end of June.
The researchers say these groupings according to risk of death make new treatment pathways possible, such as treating people in the low-risk group at home, and administering more aggressive treatment to patients in the higher risk groups, like antivirals and early admission to critical care. 
The 4C tool can be accessed on a smartphone or computer, and takes just seconds to generate a result. 
One problem with 4C is that it can only be used in hospitals and not in the community. Nevertheless it is expected that it will help doctors make fast decisions about care, which could be crucial as cases are predicted to rise with the colder weather alongside the start of the flu season. 
The researchers say this is the first accurate risk tool that has been developed for Covid-19 patients. Previous attempts have had limited success due to small sample sizes - to date this is the world's largest study of patients with the disease. ISARIC - the group of clinicians and scientists behind the research, have been working in preparation for a pandemic like COVID-19 since 2012. 
Professor Calum Semple, Chief Investigator and Professor in Outbreak Medicine and Child Health at the University of Liverpool, said: "This winter is likely to see great pressures on our health services, with staff being redeployed to less familiar acute care areas. In these difficult circumstances the 4C mortality score is likely to be a valuable tool for supporting decisions that allow prompt escalation of care to those most likely to benefit. The scale of success of the ISARIC 4C study is testament to the group's commitment in preparing for pandemic public health research."