Rising cancer costs could lead to global crisis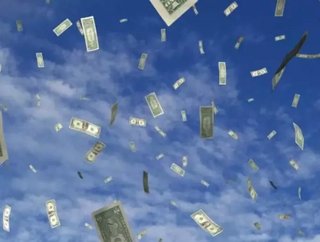 A report published in the Lancet Oncology journal has claimed the developed world is "heading towards a crisis", caused by the mounting cos...
A report published in the Lancet Oncology journal has claimed the developed world is "heading towards a crisis", caused by the mounting cost of cancer care and treatment.
Estimations put the worldwide cost of cancer in 2008 at US$895 billion, while other figures suggest new cancer cases cost around $286 billion a year.
Within the report, 37 cancer experts from across the globe said cancer is becoming a huge economic and financial burden particularly in developed countries, as it is thought between four and seven percent of the yearly healthcare budget in these countries is spent on treating and caring for cancer patients.
To read the latest edition of Healthcare Global, click here
The researchers also warned the financial strain is likely to get more severe, as the volume of new cases of cancer in still increasing.
By 2030, the number of new incidences of the disease on an annual level is expected to reach 27 million, compared to just 12 million today.
"We are at a crossroads for affordable cancer care, where our choices – or refusal to make choices – will affect the lives of millions of people," said Professor Richard Sullivan, the lead author.
"Do we bury our heads in the sand, keep our fingers crossed, and hope that it turns out fine, or do we have difficult debates and make hard choices within a socially responsible, cost-effective, and sustainable framework?"
He adds: "The consensus from all those involved is that policy makers, politicians, patients, and health care professionals need to address this issue now.
"We believe that value and affordable cancer care can be introduced into the cancer policy lexicon without detracting from quality, and that the management tools, evidence, and methods are available to affect this transformation across all developed countries.
Our magazine is now available on the iPad. Click here to download it.