TestCard to launch home UTI test next month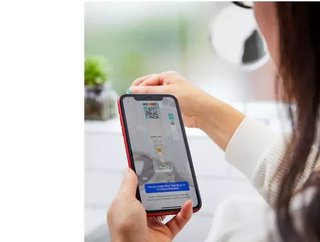 The mobile-enabled testing kit launches after startup secures investment to expand and grow product range...
A home testing kit that allows people to diagnose common conditions using the camera on their mobile phone has secured £4.5m in funding to expand internationally. 
Founded in the UK, TestCard aims to give people control over their health and take the strain off the National Health Service (NHS). Its UTI test kit consists of a set of testing strips and a smartphone app that turns the phone's camera into a clinical grade scanner, providing results instantly that can then be shared with a doctor or other healthcare professional. 
The investment, which has been secured via the venture capital firm West Hill, will be used for new product development, advancing regulatory applications, international expansion and further product launches. It will also help bridge the business through to its Series 'A' round, anticipated for the second quarter of 2021.
TestCard was founded by Dr Andrew Botham and Luke Heron, following a conversation about how bad people are at engaging with healthcare. They identified a potential for improvement by removing the delay in treatment - by facilitating an earlier diagnosis in people's own homes. 
Their aim is to make medical diagnostic testing more accessible to people at home through mobile technology, which can especially benefit people who find it difficult to access healthcare. 
TestCard launches in November, and there are plans to offer develop diabetic screening, pregnancy and ovulation tests, kidney function and a drugs misuse test in the future. 
The app has won several awards including 'Top Emerging Technology' at the Consumer Electronics Show (CES) in Las Vegas in 2019, an award that typically celebrates new product releases from established tech giants like Google and Apple.
Robert Caie, Managing Partner of West Hill Capital, commented on awarding the funding: "West Hill was most impressed with TestCard's management team and technology and believed that the company would make a significant addition to our portfolio. TestCard is now perfectly positioned to benefit from a new world where home testing for a multitude of medical conditions or illnesses has become necessary in order to alleviate the strain on our healthcare services."
Chris Craig-Wood, Chief Commercial Officer at TestCard, added: "We are delighted to secure this level of funding while still in our early stages as a business. It's clear that diagnostic testing is an attractive opportunity in the current climate. This level of investor confidence speaks volumes about our ambitious growth plans in delivering disruptive, at-home healthcare solutions to the market across multiple territories."