Procurement & Supply Chain
COVID-19 leading to greater scrutiny of medical supply chain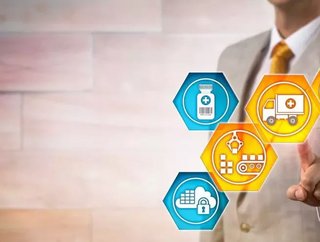 New white paper shows the impact of Covid-19 on regulatory and quality compliance...
 A new white paper by compliance consultancy firm Maetrics has found that the disruptions caused by the pandemic are leading government departments to look carefully at their healthcare systems' medical supply chains, to prevent shortages in the future. 
In the US the Food and Drug Administration (FDA) is working with the Congress to strengthen their healthcare systems' emergency preparedness. Europe's European Medicines Authority (EMA) is engaged in a similar initiative to allow fast communication with the medical industry to mitigate in case of shortages. 
Both the US and the EU are currently fast-tracking medical equipment and medical products through for emergency purposes without the usual, stringent approval requirements. The Covid-19 vaccine is one example, with  
Maetrics' report highlights the need to reduce visits in person, for instance in the case of inspections. In the US this is already happening since the FDA paused all in-person visits and replaced them with remote desk audits. Instead regulators can view records and data online. 
The firm anticipates that many of the changes made to regulatory requirements will in fact become permanent. In particular, greater scrutiny for supply chain compliance, and increased remote inspections. 
Steve Cottrell, President at Maetrics, said of the findings: "Though this has undoubtedly been a challenging time for the industry, the need to re-assess operations may also reveal opportunities for increased business efficiency and streamlined processes. We wanted to share this framework as it is based on Maetrics' collective experience supporting organisations to manage their regulatory requirements during this time."
The paper also includes a checklist for quality assurance professionals to make sure they're ready for changes to regulations. It contains questions about desk audits and assessments for emergency preparedness to ensure quality in case of changes. It also asks professionals to consider whether there are sufficient skills and resources in place for the additional monitoring and reporting of healthcare supply chains, or whether this needs to be outsourced. 
Cottrell added: "What we have learnt is that the more robust organisations are able to drive a flexible inhouse: outsource resource balance. Any rapid changes in their circumstances means that they have support across a variety of product, geographic and specialist regulatory knowledge bases, to deploy when it is most needed, reducing risk for your organisation. 
"Scalability and flexibility is the key to regulatory and quality compliance in the new normal. We have included a checklist to assess how well companies are positioned to meet current and future regulatory obligations and hope this will provide value in the reassessment process."