Procurement & Supply Chain
Mölnlycke selects Kinaxis to increase supply chain agility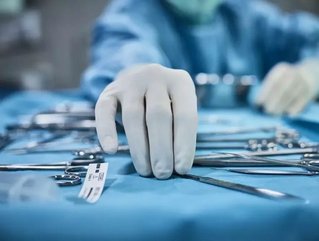 Global medical solutions company Mölnlycke will be able to respond faster to changing customer needs and gain efficiencies thanks to Kinaxis' platform...
Medical device company Mölnlycke has announced that it has started using Kinaxis' supply chain planning platform to help synchronise its global supply chain and be agile to respond to shifts in markets and customer demand. 
Kinaxis' RapidResponse platform will enable Mölnlycke to connect more than 45 manufacturing and distribution sites, gaining end-to-end supply chain visibility and collaboration capabilities, as well as mitigating risk and reducing excess inventory.
With headquarters in Sweden and operations in more than 100 countries, Mölnlycke designs and supplies surgical and wound care products, from the operating room to the home. The 172-year-old company has selected Kinaxis to transform its operational supply chain, enhancing transparency and gaining the agility needed to reduce excess inventory and drive higher customer satisfaction.
By using the RapidResponse platform platform, Mölnlycke aims to make quicker, better informed decisions so there is less need to expedite orders. 
Staffan Bröte, Global Value Chain Development & Efficiency Director at Mölnlycke, says that this is crucial given the challenges healthcare currently faces. "The world's healthcare systems are under pressure to deliver better care for more people with innovations they can trust.  
"We understand that each healthcare professional has different needs and the supply chain plays a major role in providing solutions that are right for each person. Kinaxis has a proven, flexible platform which will give us the transparency, agility and resiliency needed to help us deliver that perfect customer order, while mitigating risk and gaining operational efficiencies."
John Sicard, CEO of Kinaxis, explains further: "Kinaxis provides a planning solution that helps customers gain transparency and synchronisation across the end-to-end supply chain, while achieving time-to-value sooner. This gives Mölnlycke the agility and resiliency to plan and react quickly to demand and market shifts, to reduce risk and take advantages of opportunities at the right time.
"We are thrilled to work with such an innovative company and to contribute to the Mölnlycke purpose of advancing healthcare performance."