98point6 raises $50mn Series C to reimagine primary care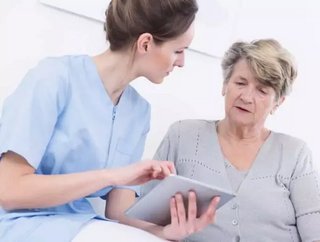 Digital healthcare company 98point6has announced that it has officially completed its Series C, raising$50mn. The Merchant Banking Division of Goldman S...
Digital healthcare company 98point6 has announced that it has officially completed its Series C, raising $50mn. The Merchant Banking Division of Goldman Sachs was an anchor investor in the Series C round, which was further supported by existing investors, bringing the total amount raised to $86.1mn since the company's inception in 2015.
Founded in 2015, 98point6 is pioneering a new approach to primary care. By pairing deep technology with board-certified physicians, the company aims to make primary care more accessible and affordable—leading to better health and reducing the cost of care.
The funding will enable 98point6 to scale and fulfil the strong commercial demand of its text-based primary care service, grow its product and physician teams, expand the capabilities of the platform and continue to build its channels. Now available in 40 states and Washington, D.C. (reaching 92% of the US adult population), the service is slated to be available in all 50 states by early 2019.
Long wait times, rising patient costs and the busy lifestyles are preventing patients of visiting the doctor's office and led to consumer disengagement from a relationship with primary care. 98point6 combines artificial intelligence with board-certified physicians to deliver affordable, high-quality care right to a patient's smartphone.
This technology assists doctors by automating and completing tasks that don't require direct physician interaction, allowing them to focus their time on treating more patients. As a result, 98point6 members have experienced a 97% in-app resolution rate with more than one-third of them receiving care in non-traditional locations such as airports, coffee shops, in-transit or at work.
See also
"Primary care is the main entry point for individuals into an increasingly complex healthcare system, making it the ideal setting for providing patient education, encouraging preventive care and controlling downstream costs," said Jo Natauri, Global Head of Healthcare Investing for the Goldman Sachs Merchant Banking Division.
"We are excited to partner with 98point6 because they are dedicated to improving the physician and patient experience—empowering board-certified physicians with technology to enhance care delivery and drive patient engagement."
The latest funding will also allow for expansion into new markets, including health plans, health systems and higher education. To date, 98point6 has contracted with 27 companies nationwide across a range of industries (including retail, technology, financial services, healthcare and manufacturing) and is on track to have 100,000 members under contract through employers by the end of the year. Companies that have launched the 98point6 service to their members include Seattle Children's Hospital, Aegis Living and Zones, Inc.
"We set out to make primary care accessible and affordable for everyone, to address a crisis in America that has led to nearly one-fifth of the population not having a relationship with primary care," added Robbie Cape, CEO and Co-founder of 98point6. "The phenomenal demand we've seen in just a short period of time reaffirms the need for 98point6, and this latest investment will enable us to deliver on our vision, driving deep engagement with our patients and empowering them to take control of their health."