AI will work to deliver over $50mn in healthcare savings by 2021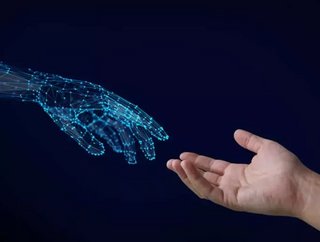 A recent report by ABI Research has found that AI applications in healthcare will provide significant financial savings for providers across the entire...
A recent report by ABI Research has found that AI applications in healthcare will provide significant financial savings for providers across the entire health spectrum. Whilst only a limited number of AI applications have presently been commercialised and gained the ability to scale, such tools could led to increased drug production, and save lives on a global scale.
"The development of smart technologies to analyse great quantities of data quickly and with a higher degree of accuracy than is possible by human beings opens up a whole new field of medical research and gives us a new weapon in our armoury in the fight against disease," British Prime Minister, Theresa May has recently stated at a speech in Macclesfield, Cheshire.
Acute care facilities and hospital providers across the US and Israel are leading the way in AI adoption to drive predictive analytics to identify key health trends and develop further patient-led solutions.
For example, Buoy Health has partnered with CVS Health's subsidiary, MinuteClinic, to enable patients to gain access to convenient, accessible and affordable care at any of its MinuteClinic locations nationwide.
Through its healthcare app and website, patients can interact with Buoy's AI chatbot system, which has been developed to reflect regular conversations with medical professionals. The software searches thousands of medical papers and journals to ascertain the correct information.
With the use of AI, companies will gain a greater understanding of patient needs.
 The number of patient monitoring devices using data to train AI models for predictive analytics will therefore rise from 53,000 at the end of 2017 to 3.1mn in 2021 with a CAGR of 176%, the report has stated. This figure includes the use of AI for home-based preventive healthcare solutions.
With more devices connected to AI-based predictive analytics models, up to $52bn savings will be achieved by 2021, led by North America with up to $21bn in savings.
See also
"If AI vendors hope to fulfil the potential of their applications in hospitals and medical institutions, they must help implement the communications, network, and IT infrastructure necessary to deliver actionable analytics," explained Pierce Owen, Principal Analyst at ABI Research.
"Unfortunately, clinicians in most hospitals often must work with pen and paper or pagers from 20 years ago and have limited access to secure, networked devices. These institutions need help to collect data in a secure manner and deliver actionable analytics while staying compliant with all regulations."
Applications that target hospitals and medical institutions include predictive analytics for patient monitoring, finding patients for clinical trials and transcribing notes for electronic health records (EHRs).
EarlySense builds AI-based predictive analytics that use data from a contact-free sensor that goes underneath a mattress. The company has launched products for both hospitals and homes.
Deep 6 AI finds and matches patients to clinical trials. It claims it shortens the process from 10 months to seven minutes. It scans complete EMRs including the free text and reports using natural language processing (NLP) to find the best possible matches.
Cedars-Sinai Medical Center in Los Angeleshas used Deep 6 and already sees an ROI of 10,500 per trial. LexiconAI has expanded its NLP voice-controlled transcription software to healthcare to save clinicians time in filling out EHRs. Its PoCs have resulted in US$5,000 per user per year in efficiency and savings, and it only takes early adopters one month to reach ROI.
Pharmaceutical companies also continue to invest in AI for drug discovery, and some AI vendors target patients for pre-primary care.
"We as a society need AI to transform the healthcare sector across the board. Already, people without insurance cannot afford care, and the massive increases in costs and healthcare spending will become a drag and burden on the economy if they continue. Luckily, a couple of these AI applications have already proven they can save money and lives," added Owen.