Anthem, Inc., Samsung and American Well collaborate to deliver telehealth services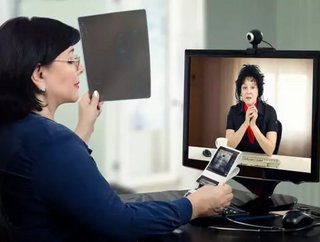 Anthem, Inc., Samsung Electronics America, Inc (SEA), and American Well have announced that consumers with an Anthem affiliated health plan and an updat...
Anthem, Inc., Samsung Electronics America, Inc (SEA), and American Well have announced that consumers with an Anthem affiliated health plan and an updated Samsung Health app can now access LiveHealth Online within Samsung Health.
With over 74mn people served by its affiliated companies, including nearly 40mn within its family of health plans, Anthem is one of the nation's leading health benefits companies, where its LiveHealth Online subsidiary is the trade name of Health Management Corporation.
The "Experts" service in Samsung Health will be able to connect consumers with US based, board-certified health care providers for a wide variety of non-emergency medical care 24 hours a day, seven days a week.
"Anthem's partnership with Samsung and American Well is one way we are investing in innovation and digital capabilities that will advance access to healthcare for consumers across the country," said Peter D. Haytaian, Executive Vice President and President, Commercial and Specialty Business Division, Anthem.
"At Anthem, we are leveraging the power of technology, challenging the status quo and collaborating with leaders across industries, to create a simpler, more affordable, and accessible healthcare system. The healthcare needs of consumers are incredibly dynamic, and technology will continue to be the gateway to enable consumers' broader choice of care to improve their health and wellbeing."
LiveHealth Online, which is powered by leading telehealth platform American Well, connects the nation's largest hospitals, insurers, employers and more, covering over 145mn US citizens.
The subsidiary works to give consumers the ability to "Ask an Expert," and consult a care provider through video chat. These board-certified health care providers can address non-emergency medical needs such as colds, coughs, flu and allergies.
See also
During the visit, care providers can provide a diagnosis and submit a prescription. Through the Samsung Health service, consumers can even consult with health experts in a number of different subspecialties, including nutrition and dermatology.
With this latest update, consumers will also have access to additional services offered exclusively on the Samsung Health app—such as fitness training, maternity advice, sleep tracking, and other health-related offerings.
"Our goal with Samsung Health's 'Experts' service is to provide users with ubiquitous access to leading healthcare providers and insurers quickly and cost effectively, right from the palm of their hands," commented Nana Murugesan, Vice President & General Manager, Services & New Business at Samsung Electronics America. 
"When we launched Experts just one year ago, our users were mostly using the service for everyday illnesses like colds and coughs. Now our users are increasingly using the service for more advanced telehealth treatments such as the flu, high blood pressure and insomnia, as we expand our relationships with leaders in the healthcare industry.
"We are pleased to work with Anthem and welcome the LiveHealth Online service into the fold with American Well for Samsung Health."
Consumers can access LiveHealth Online by opening the Samsung Health service on their Galaxy device and selecting the "Experts" tab to connect with a care provider. They will be asked to enroll in SamsungHealth's "Ask An Expert" feature with their Samsung account and then prompted to select their health plan to view coverage for the services they receive, if applicable.
"The new offering connects a world class consumer engagement platform with an incredibly thoughtful, trusted and comprehensive clinical service," added Ido Schoenberg, MD, Chairman and CEO at American Well.
"It is designed to create a streamlined patient experience without compromising on care quality, choice, affordability and convenience. We are delighted to support Anthem and Samsung in their groundbreaking effort to remove the remaining barriers to the ubiquitous utilisation of digital care services."