Is Apple's ResearchKit the New Way to Study Medicine?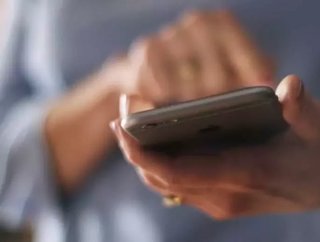 Apple has developed a tool that will facilitate the collection of medical research data and monitoring of patients.The tool is an application program in...
Apple has developed a tool that will facilitate the collection of medical research data and monitoring of patients.The tool is an application program interface (API) named ResearchKit and it will be offered free of charge.
APIs work by allowing software developers to easily write programs because they specify how programs should communicate with other devices. ResearchKit will make it possible for researchers to connect with potential study objects who are iPhone users.
[READ MORE] Has Apple Won the Hearts of the Nation's Top Hospitals with HealthKit?
According to Modern Healthcare, the University of Rochester Medical Center and Sage Bionetworks have already teamed up to create mPower, an app geared towards Parkinsons' disease patients. Sufferers of the degenerative disorder can download the app and authorize its creators to collect their information through a digital signature. Once that's done, users can take tests and complete research-oriented tasks at any time they want. Sensors built in to the iPhone can then record and assess such things as the subject's balance, occurrence of tremors, and exercise.
ResearchKit will be launched approximately within a month. A number of apps, in addition to mPower, will debut at the same time including those to study asthma, diabetes, cardiovascular health, and breast cancer.
This new Apple tool will tackle many of the snags inherent to traditional collection of medical research data. These methods entail recruiting study subjects which is difficult and results in small sample sizes. This in turn leads to less meaningful data.
Expanding on this problem, Modern Healthcare adds, "Data is often based on subjective or self-reported scales, which is not necessarily quantitatively rigorous.Because patients have to see the doctor, updates on the patient's condition are only periodic ... And patients don't necessarily find out the results of their study until the end, if it all."
[READ MORE] Google vs. Apple: Who Will Be the First to Reinvent Health Care?
The way Apple sees it, ResearchKit will provide an opportunity for everyone to do their part in the medical research enterprise. With the panoply of apps sure to be spawned by this new technology, the ill can contribute meaningfully to expanding knowledge of the causes and solutions to their ailments.
Apple also points out that ResearchKit will allow people to take research out of the lab and into the real world. As mentioned before, the current research model requires subjects to travel to a specific place to submit to studies and complete questionnaires. This isolation already affects results by subjecting them to a contrived environment. Apple argues that "[using] your iPhone to perform activities and generate data wherever you are, [provides] a source of information that is more objective than ever possible before."
Both Apple and the medical community believe that the greater more frequent amount of data that ResearchKit will help collect will lead to more important and accurate conclusions and discoveries.
Follow us on Twitter (@HealthcareGlbl) and like us on Facebook!