Are RCM changes hampering physicians?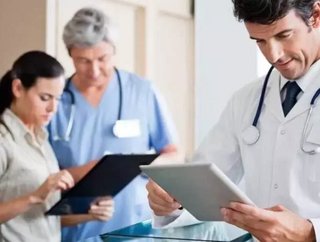 Revenue cycle management is what makes hospitals and clinics financially function. However, there are changes on the way that could have a major impact...
Revenue cycle management is what makes hospitals and clinics financially function.
However, there are changes on the way that could have a major impact on the medical billing process.
With financial health in mind, here are a few ways RCM changes could affect hospitals and physicians for the remainder of 2015:
RCM in health care
Many industries use revenue cycle management software to manage payment processes and the health care industry is no exception. Most hospitals use RCM software to handle revenue generation, payment, and claims processing information.
RELATED TOPIC: Should your hospital be considering an updated RCM system?
This allows health care providers to track billing cycles and quickly discover issues as they arise.
From ensuring payments are collected on time to taking care of denied claims, RCM software helps hospitals keep a continuous stream of revenue.
In addition to the functions above, RCM software also collects co-pays and handles the insurance eligibility process for patients.
Although RCM software helps with time management, it can also adversely affect how physicians handle electronic medical records and other hospital responsibilities.
Training issues
Most physicians are trained in RCM software before it's implemented, but that doesn't mean the rest of the staff is.
The article "Physicians Beware! 3 Revenue Cycle Impacting Changes in 2015," describes the complications surrounding RCM and the transition from ICD-9 to ICD-10 coding.
Revenue cycle management software requires specific coding in order to be effective. However, most staffs aren't trained in this type of coding, which causes headaches for hospitals and head physicians in particular.
RELATED TOPIC: Why the cloud is the safest place to store medical records
In other words, if a nurse or other staffer incorrectly codes a diagnosis, it creates a financial ripple effect for physicians as well as hospital billing cycles. RCM requires proper training, which is something hospitals and the physicians that run them aren't prepared to implement.
Smaller practices
Revenue cycle management has untold benefits for city hospitals and larger practices, but what about smaller local practices?
Sometimes physicians at smaller practices feel pressured to use RCM software even when their in-house billing process is perfectly functional. This can lead to unneeded stresses, especially for smaller clinics that have no plans for expansion.
Likewise, if a physician only practices in one specialty, RCM software could be completely unnecessary.
Many specialty physicians use unusual codes and billing processes that in-house billing teams are already familiar with. Introducing RCM software could complicate tried and true billing techniques in smaller practices.
Decreased communications
Although revenue cycle management software helps automate billing for hospitals, this could result in decreased communications between physicians and other staff members.
RELATED TOPIC: 3 areas of health improved by efficient hospital communication
Inputting diagnosis codes and medical records can speed up the billing process, but the lack of communication that results could create issues down the line. This is especially the case in larger hospitals where head physicians manage more staffers.
RCM is still beneficial
The issues above are only a small part of the revenue cycle management equation.
There are plenty of benefits that go along with RCM software including workflow and claims management as well as electronic health record compatibility.
At the end of the day, it's up to the hospital and the physicians within to determine if RCM is the right choice.
Although beneficial, it's plain to see that RCM software can also hamper the way physicians run their practices.
About the author: Adam Groff is a freelance writer and creator of content. He writes on a variety of topics including the medical industry and health care technology.