Buoy Health is leveraging AI in partnership with CVS Health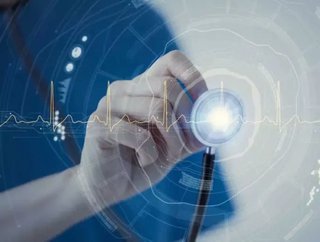 Buoy Health has announced that it has partnered with CVS Health's subsidiary, MinuteClinic, which will provide patients with access to convenient, acc...
Buoy Health has announced that it has partnered with CVS Health's subsidiary, MinuteClinic, which will provide patients with access to convenient, accessible and affordable care at any of its MinuteClinic locations nationwide.
In its bid to compete with major health-tech players, such as Google, Apple and Amazon, the collaboration will see Buoy leverage AI technology to enable patients to gain a more accurate assessments of their symptoms. This will enable the company support patients ongoing treatment and recovery by providing easy access to care at one of the 1,100 MinuteClinic's when required.
"We started Buoy to stop the spiral that consumers currently face when they attempt to look up and analyse their symptoms online," explained Dr Andrew Le, CEO of Buoy Health.
"When someone is sick, they need more than just an accurate assessment of what is wrong; they need tangible options for what to do next. By aligning with an industry leader like CVS Health, we will now not only have the ability through AI powered triage to guide people to the right care, we will also be able to connect them with the care they need in the moment they need it the most."
Through its healthcare app and website, patients can interact with Buoy's AI chatbot system, which has been developed to reflect regular conversations with medical professionals. Patients are asked a number of questions to discuss their symptoms, which is strengthened through the use of machine learning and vital data, where feedback is processed in real-time. The software searches thousands of medical papers and journals to ascertain the correct information.
See also
With the use of AI, Buoy will gain a greater understanding of a patient's needs and will recommend the patient visits their GP or speaks with a medical professional through the use of telemedicine. If additional care is required, Buoy will connect the patient to the closest MinuteClinic, where they will hold their place in the waiting line. In more severe cases, patients may be directed to urgent care or to an emergency room.
"Entering into a relationship with a health-tech innovator like Buoy to connect their experience to our nationwide network of MinuteClinic providers gives us the opportunity to provide affordable care at times and locations that work best for the patients who utilise this innovative technology," added Troyen A. Brennan, M.D., M.P.H., Executive Vice President and Chief Medical Officer at CVS Health.
Dr Le explained to MobiHealthNews, "We're enabling a better patient experience, as is CVS. We're helping bring affordable care to as many patients as possible.
"What we're doing is trying to keep patients out of the ER when not appropriate, out of urgent care when not appropriate. So as an affordable place for those patients to land, the MinuteClinic is a really obvious and really nice place for people to get care.
"We're going to continue to partner with innovative providers and payers across the country to help patients who have different severity levels find that type of care," he continues. "Whether it's emergency care, or primary care, or a weight loss program, or behavioural health, all those other services we're going to continue to partner such that people can really count on coming to Buoy, understanding what to do, and then enabling them to do it."