Clear sky for cloud computing in healthcare services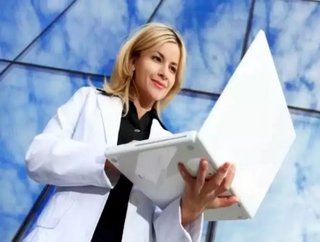 Many people do not have a clear idea of what cloud computing is, and claim never to have used it, but cloud computing has become an indispensable part...
Many people do not have a clear idea of what cloud computing is, and claim never to have used it, but cloud computing has become an indispensable part of our lives. Every industry is taking to the cloud to share and store information and save money. The healthcare industry too, is no exception.
According to MarketsandMarkets study released in July this year, the cloud computing market in healthcare industry will be worth more than $5.4 billion by 2017. The report also says that apart from electronic healthcare records(EHR), cloud computing is now being taken up by the healthcare industry players for both clinical and non-clinical applications, like pharmacy use, software imaging and physicians' orders and other entries. It can also be used for special applications for handling finances, like billing and managing earnings.
Adopting could mean advantage
The one advantage of cloud computing is that it is not limited by physical factors. A person can access information and avail facilities regardless of where he is located. Cloud computing can lead to sharing of patient data regardless of location or facility. For people who travel a lot, or relocate to other places, this can be an advantage, especially in the case of emergency. Often, precious time is lost in order to obtain patient history and other related information in situation which need immediate medical attention. Cloud computing can come to the patient's aid in such cases, as data can be shared between facilities.
On the other hand, cloud computing can help healthcare providers save costs. While healthcare costs are going up, popular expectation and welfare thrust is always on reigning in the expenses. This puts healthcare providers at a loss, especially at a time when the economy is slow. Opting for cloud services can help them save costs. Retailers, for example, are now adopting to cloud technology in large numbers, in order to manage costs better while keeping up with competitive pricing strategies and increasing efficiency.
An EHR system is expensive and complicated thing. Maintaining it requires a large number of technicians, and also serious capital investment. One of the most well known HER system is by Epic Systems. Earlier this year, Boston based Partners HealthCare said that it was spending $600 million to implement epic in its hospitals. However, such systems are not inter-operable, which cloud computing can provide.
Tech company athenahealth was ranked 4th in the Top 25 Fastest Growing Tech Companies by Forbes recently. athenahealth's co-founder Todd Parks have said that cloud computing is more affordable that closed ERH systems.
It is clear that closed EHR systems require considerable resources, and hence, they cannot connect to small clinics or independent physicians. However, cloud computing can come to their aid. eClinicalWorks and Practice Fusion are two cloud-based EHR companies that look at small service providers.
In the clouds : facts and concerns
The MarketsandMarkets report said that in 2011, 4% of the health industry used the technology. However, within a year, that number will go up to 20.5%. In the healthcare space, cloud computing services are offered by Agfa Healthcare, CareCloud, Dell, Merge Healthcare and GE Healthcare. None of the players, the report says, holds more than 5% of the market share.
Which means that there is a long way to go. While many new facilities may take up cloud computing, closed EHR systems will still be used by a lot of service providers, because the huge investment they have made in these systems. To cancel it and adopt cloud, even though the latter is cheaper, will take some time.
Not to forget the security concerns about storing sensitive information in the cloud space. Health care data is confidential, and one has to deal with specific concerns like security, confidentiality, availability to authorized users, traceability of access, reversibility of data and long-term preservation, says the MarketsandMarkets report.
Healthcare is a heavily regulated sphere. It was seen that regulations like Health Insurance Portability and Accountability Act (HIPAA) and electronic health record guidelines on meaningful use had discouraged some service providers from taking up cloud computing.
CDW, an IT service provider, in 2011 released a Cloud Computing Tracking Poll. It emerged that the industry is still at a loss to figure out a comprehensive cloud computing strategy. In healthcare, data security, privacy and cloud management are still major areas of concern.
Silver lining
However, it seems that with technological advancement, entrepreneurs and businesses are now more eager to try out the cloud. Major steps are being taken in ensuring user/patient/customer privacy and stopping frauds- by users and the service provider. The cyberworld is doing everything to bridge the gap across territories for effective delivery and efficiency.
With archane services becoming costlier, the thrust is to turn towards faster and cheaper technologies. Cloud computing provides that and more.