Could the screening process for cardiac drug approval be set to change forever?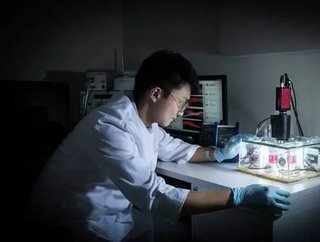 Novoheart began with a passion for stem cell research and its impact on human health. "When you're sitting in the laboratory, making exciting discover...
Novoheart began with a passion for stem cell research and its impact on human health. "When you're sitting in the laboratory, making exciting discoveries, what you really want to be able to do is have that impact on society – to impact patients, impact the world in some way," says Professor Kevin Costa, Chief Science Officer and co-founder of Novoheart.
The biotechnology startup believes it can do exactly that, as the first company in the world to have created miniature beating human hearts aimed at revolutionising drug discovery and the development of heart therapeutics.
Currently, a key issue in treating cardiac conditions is the difficulty of getting new drug candidates tested and approved using existing technology and parameters. Typically, the development of a new drug candidate costs $2-4bn and takes more than a decade, with failure rates for new drugs of circa 90%.
The primary cause for the withdrawal of any potentially lifesaving new drugs is heart toxicity. The conventional non-human, non-cardiac cell and animal models used to test potential drugs is poorly predictive of human responses, leading to false negative and false positive pre-clinical results which compromise overall successes.
These limitations, coupled with a shortage of available human hearts to test on, make it difficult for new drugs designed to treat heart conditions to get tested properly and in the past that has led to unsafe products entering the market – such as Flecainide, which was found to cause arrhythmias in patients even though it was originally designed to prevent arrhythmias. The same can be said for Vioxx, an alternative to non-steroidal anti-inflammatory drugs for the treatment of pain associated with osteoarthritis, which was subsequently found to increase the risk of cardiovascular disease and was withdrawn from the market worldwide after contributing to the deaths of thousands, perhaps hundreds of thousands, of people.
Both cautionary tales, but Novoheart has managed to design living heart tissues which deliver predictive accuracy of 90% or more and, as a result, could make the screening process far safer, faster and cheaper. The mini hearts act as advanced human heart surrogates and can be utilised in a variety of ways. The founders of Novoheart believe that the technology can be a catalyst in helping to fix a currently broken and expensive system for accurately pre-screening the effectiveness and safety of new drug formulas.
While Costa is deeply passionate about the science involved, he credits co-founder Professor Ronald Li with helping him to realise how this could be applied from a business standpoint to help save lives. Costa is a biomedical engineer and Li brought key expertise in electrophysiology – a "perfect marriage" of skills, according to the CSO.
"The heart's kind of a cool organ as it's really complicated in a way," explains Costa. "You've got the mechanics of how the heart wall moves, there's fluid mechanics of blood flowing through it, there's the electrophysiology, so the electrical signals running through the tissue…
"Most institutions will specialise in one of these areas, but there are not a lot of investigators with the breadth of expertise to understand all of that, so it was a nice coincidence that Ron came in with the expertise in electrophysiology. I had the expertise with the mechanics, and we were both interested in a stem cell tissue engineering component.
"We started working together, and Ron had the vision that maybe this could be a company, something with commercial value. I'm really excited and inspired by the science part of it; I don't really consider myself that much of a businessman, but he had that vision, and it seemed like a really exciting opportunity."
The third person involved was Professor Michelle Khine, who specialises in microfluidics and machine learning. Together, they founded Novoheart in 2014, with the company going public on the Toronto Stock Exchange in October 2017.
Novoheart has developed not just healthy hearts for testing, but they are also able to produce diseased heart tissues, allowing not just the safety of drugs to be tested but also their efficacy in treating disease.
Being able to do this is a big step forward, in technological terms, from current methods of testing. "The way scientists test diseases is often by simulating that disease in an animal, normally in mice," says Costa. "They call these 'knock-out mice', or 'transgenic mice', where you can change aspects of the mouse to kind of behave like the human disease.
"But the bottom line is, mice aren't humans, and especially with the heart, it's just fundamentally different, because the heart in a mouse will beat about seven or eight times a second, whereas a human heart beats about once a second.
"So it's faster and it's smaller. There are obvious differences which can have very fundamental consequences in terms of how the heart handles calcium, how the heart is susceptible to arrhythmias, how the heart contracts, and what the actual molecular interactions are within the heart muscle, which means the mouse just isn't predictive of how human hearts behave."
That's where this product, which works by synergising the developed tissues themselves with the types of electric impulses that you would see in a human heart, offers something new and unique to the market. Costa is absolutely convinced Novoheart can be a success, citing the fact the company is already working in conjunction with some of the global pharmaceutical giants as evidence.
"I think this technology really has the potential to have a major disruptive impact on drug development," adds Costa. "I think if we could shorten the amount of time that it takes to develop a drug to get approved, that would be a good thing.
"If you're going to invest in something, you need to have confidence that you're investing in the things that are likely to bear fruit, and if they're not going to work, then you want to know that as soon as possible so that you're not wasting time and effort."
Part of the reason for the $2-4bn figure mentioned above, says Costa, is that the cost is averaged out over such a low success rate. "If we can increase the denominator, that's got to be a move forward," says Costa. "You're still going to be putting in a lot of money into this development, but if you can get it to pay off more and generate more effective drugs, costs will go down… and hopefully that'll also restore consumer confidence in the industry.
"You know, these examples like Vioxx and things like that happening in the market, it makes people rightly concerned that the process is a broken process," Costa emphasises. "I think that is true, and I think Novoheart is a novel way to fix that process and hopefully, if the cost can go down, success rates will go up and we'll start seeing more drugs. The pipeline has been kind of drying out, because there's not enough companies that have the resources to invest in this process.
"Hopefully Novoheart can reinvigorate the whole drug development industry, and have a major impact on patient health."