Electronic Medical Records Promise a Better Future for the Health Care Industry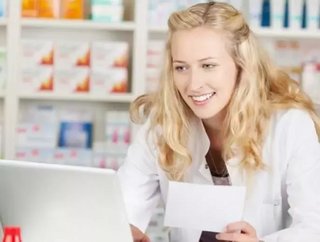 Hospitals around the world are beginning to adopt electronic medical records as their primary source for compiling all clinical data, and for the right...
Hospitals around the world are beginning to adopt electronic medical records as their primary source for compiling all clinical data, and for the right reasons. Electronic medical records improve outcomes, convenience and costs.
As the adoption of electronic medical records continues, here are 10 solutions healthcare professionals can look to electronic medical records to provide.
1. Cost
According to a recent study cited at HealthIT.gov, a single hospital system can save between $37-59 million over a five year period simply by implementing electronic medical records. This can help decrease overall health spending as savings can be passed down to consumers through decreased billed expenses and decreased insurance premiums and also aid in decreasing government spending on programs such as Medicare and Medicaid.
2. Technology Integration
With the rise of wearable technology in the health care industry, accessing health information compiled by devices has been a major focus. Electronic medical records provide a solution to this problem as they provide a consolidated sortable and shareable method of tracking health history. Doctors are then able to access this data and use it to accommodate the care for each individual patient – which leads us to our next point.
3. Enhanced Personalized Care
With a growing focus on personal diagnostics, electronic medical records provide a digital alternative to paper files and allow patients to share their health tracking records with their doctors. With the abundance of information, doctors are given a more complete picture of their patient and can more effectively coordinate care with other doctors to formulate cohesive personalized treatment plans.
4. Patient Empowerment
With an estimated 17 percent of lifetime income being spent on health care, according to The Motley Fool, patients are often bystanders to some of the most vital financial transactions they make. With electronic medical records, patients can view their health history and become involved in their health care treatment, improving patient satisfaction and engagement.
5. Doctor Empowerment
Electronic medical records empower doctors to focus more on their patients rather than searching through paperwork. Cloud-based models are even more efficient as they allow health care professionals to stay up-to-date with the latest medical standards. By reducing the amount of time spent looking through patient files, wait times are significantly reduced which leads to a more positive experience for both patients and doctors.
6. Crowdsourcing Care
Small practices can become extremely successful now more than ever thanks to electronic medical records. For example, a start-up could outsource X-ray analysis for a fraction of the cost of employing an in-house radiologists and the company would have the ability to access all files and double check the data to provide the best care.
Additionally, if electronic medical records are exported and analyzed to say the world's smartest computer (which IBM could turn into reality with its model Watson) cancer could essentially be treated based on data from said records.
7. Population Health
Population health data is becoming more and more accessible. Major companies such as Cerner are transforming medical big data into meaningful treatment information with cloud-based applications that make it possible for providers to manage the health of their local population. None of this would be possible without electronic medical records.
8. Epidemiology
Harvard Medical School recently published a study that concluded that the cholera epidemic that struck Haiti in 2010 could retrospectively be tracked via social media source Twitter a full two weeks prior to official reports being released from health care authorities. A fully functional, integrated electronic medical record system could also provide the same real-time data for epidemiological analysis and detect early warning signs of an outbreak in a more formal setting.
9. Drug Development
Clinical trial design and data collection significantly stall the conception process of new drugs. Trials often take place in several treatment centers around the world and recruiting patients alone is a tall order. By mining electronic medical record databases for potential trial candidates, trial design time could drastically be reduced.
Electronic medical records also serve as a useful tool for tracking drug safety and efficacy, both during trials and following FDA approval.
10. Innovation
As the health care industry transitions from one relying on paper files for virtually everything into one that lives and breathes in the electronic space, the broad acceptance of electronic medical records will open the doors to innovation built on the flexibility of an interconnected health care industry.