How AI systems detected the first COVID-19 case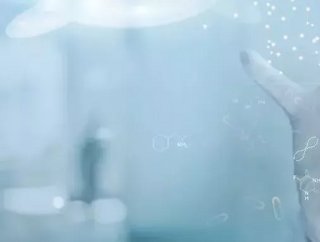 AI from the Global Disease Monitoring Systems were the first to see patient zero of COVID-19 in Wuhan...
On December 30th, two global disease monitoring health systems were triggered as the first cases of the COVID-19 pandemic. ProMED retrieved information on unexplained pneumonia cases in Wuhan, China. This information was retrieved via an artificial intelligences system that scans social media channels such as China's microblogging site, Weibo. Simultaneously, HealthMap detected a health report regarding an unidentified respiratory illness outbreak in Wuhan with 27 reported cases. 
The Program for Monitoring Emerging Diseases otherwise known as ProMED is a program of the International Society for Infectious Diseases (ISID). It was founded in 1994 and began as an online scientist-to-scientist network to identify abnormal health events which then evolved to an outbreak report list soon after the 1995 Ebola outbreak. 
ProMED has been the first to report on many global disease outbreaks including SARS, MERS, Ebola and Zika. It runs for 24 hours a day, 7 days a week and with teams in over 32 countries across the globe, ProMED will continue to be an important system to detect global outbreaks of infectious diseases.
The second AI system to be triggered on December30th was HealthMap, founded in 2006 by software developers and researchers at Boston Children's Hospital . The 9 language system detects global health threats by scanning, filtering and organising data sources such as official reports, eyewitness accounts and online news feeds for real-time information. The system is a free-to-use website and app that can detect disease outbreaks in your near-by area and supports situational awareness. 
AI battling COVID-19
Even after detecting the outbreak in December 2019, AI technology has assisted medical health teams worldwide in the spread of COVID-19. It has many diverse tasks such as searching for vaccines, processing lung scans and predicting the evolution of the pandemic. 
AI systems are very complex machines and it currently plays a huge role in finding a cure to this disease. An Oxford-based system called Exscientia and a Cambridge company, Healx are processing large amounts of data to find a successful cure.
It does this in 3 parts; scan through all current reports on the disease, study the DNA and structure of the virus and then consider the suitability of various drugs. The outcome would involve one of two options, create an entirely new drug that would take a couple years to be approved or repurpose existing drug. 
AI systems are impressive displays of machine intelligence that simulate human tasks at insane speeds. In current climate, computer science and AI have assisted healthcare professionals in a plethora of ways, helping to speed up and automate human problem solving. AI not only detected COVID-19 but it is working endlessly to battle it.