How big data is aiding patient care
By Cindy Maike, VP Industry Solutions, Hortonworks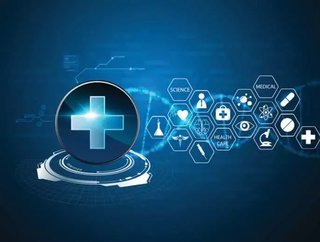 One of the greatest challenges facing healthcare organisations around the world is the need to provide effective and accessible healthcare. With emergin...
One of the greatest challenges facing healthcare organisations around the world is the need to provide effective and accessible healthcare. With emerging pathogens becoming resistant to drugs and clinicians often diagnosing without sufficient data, the industry has become a fertile ground for technology development.  
The digital health market is one that is predicted to grow exponentially in 2018 and beyond. According to a research from Statista, the number of wearables used for medical purposes – either biosensors worn by the patient or installed in their home – is projected to hit 34mn by 2022, showcasing great potential for data collection and analysis.
The digitisation of scientific information and patient data has marked a new stage in healthcare, which is now transitioning from reactive to proactive methodologies. Seemingly desparate information can be cross correlated to better inform diagnoses and help researchers keep up with the evolution of diseases. The following sections will illustrate how advancements in analytics are propelling a radical modernisation in the healthcare sector.
Defeating cancer with big data
DNA is made up of three billion base pairs in human body. When it comes to effectively fighting cancer, each patient requires a very personalised treatment due to how the disease mutates and reacts to various genetic make-ups. Although cancer treatment has been around since 1500 BC, it is essential to identify those mutations at the root of each tumour and map their genetic evolution in order to make progress in the battle against cancer.
By analysing large amounts of data, developments in genomic analysis have come a long way. By accessing the data that comes with the analysis of human genetics, organisations can now categorise it and analyse it in a way that would help researchers and scientists make sense of it, whilst relate it accordingly to necessary medical care. This has paved the way to new cancer therapy targets and discoveries, ultimately leading to better treatment.
Researchers are now able to perform more precise cost-effective analyses and predictions, combining genomic data with other sources such as demographics, trial outcomes and real-time patient responses for better patient outcomes.
Oncologists have been put in a better position to access previously unattainable insights to make important medical decisions, leading to better care and prevention. Other practitioners can easily access protocols about specific cancer treatments and learn which drugs are likely to be more effective for patients across the genetic spectrum and enabling decision making at the patient bedside.
Real-time patient monitoring for cheaper, more reliable services
Historically, caregivers have been responding to problems reactively as opposed to acting promptly with the most successful treatment.
In a typical hospital setting, nurses and doctors are trained to monitor patients' vital signs. They may visit each bed every few hours, but the patient's condition may decline between the time of scheduled visits. This is even harder to achieve if the patient has been discharged. He/she may skip their medications or ignore dietary and self-care instructions given by their doctor after leaving the hospital.
Real-time monitoring and body sensors have now become a valuable asset to provide a more personalised treatment to enhance patient outcomes with the potential of lowering costs of hospital care.
See also
Wireless sensors can capture and transmit patient vitals far more frequently than human beings can visit the bedside, and these measurements can be analysed in real time for advanced care. Diagnosis times are shortened and treatments are prescribed quicker. Doctors can be fed better data at the right time, meaning that a life-threatening situation could be averted much faster than if a patient was waiting for a doctor to visit on his rounds. 
This can be the case of a patient suffering from congestive heart failure, a condition that is known to be leading to water weight gain. Patients no longer need to attend clinics for regular weigh-ins, as they can do it at home through one of many Internet-connected wireless scales to monitor water-weight gain.
Algorithms running in a data repository can determine unsafe weight gain thresholds and alert a physician accordingly. Furthermore, diabetic patients can benefit from remote glucose monitoring devices, allowing for the collection and analysis of data to promptly remediate a hyper glucose status.
The future of healthcare rests in predictive analytics
This collection of patients' data through wireless sensors is paving the way for a newer form of healthcare. With hundreds of patients in any given hospital, the amount of data associated with each person can easily reach colossal amounts, giving practitioners a more comprehensive view of the patient at any given time.
Historical medical records can now be cross-referenced with other real-time information, such as heart rate, body temperature, glucose level and rate of breathing coming from sensors, enabling the clinician to access information that wouldn't normally be immediately accessible. This paradigm has become a true game changer, allowing healthcare providers to get on the front foot and anticipate how a certain condition is likely to affect the patient in the long run.
The benefits brought by predictive analytics are uncountable, affecting not just the wellbeing of the individual but the way hospitals and research labs operate. A smarter way of anticipating issues and the ability to address a condition remotely, is leading towards a more effective use of hospital resources, resulting in less queuing and increased efficiency.   
What is the future for big data in healthcare industry?
With a growing and aging population, as well as outbreaks of sudden and unexpected diseases, the healthcare industry will continuously demand effective and innovative solutions from governments and healthcare professionals. Luckily, developments in technology are fast progressing and big data analytics have the potential to radically change how healthcare services are delivered and improve care and patient's health.
Researchers are able to identify mutations in the tumour genome, leading to the discoveries of more effective cancer therapies and the development of extremely targeted therapies. The lower cost of biosensors is resulting in massive amounts of information being collected and transmitted leading the ability to accurately predict outbreaks of epidemics, improve operational efficiency and people's health in general.
The future of the healthcare industry is predicted to be bright, as long the data flooding resulting from this modernisation is adequately analysed and a robust data management strategy is implemented. Through the advancements in big data and analytics, all healthcare professionals and organisations can leverage data to its most advantage to make healthcare more affordable by reducing costs, also improve overall quality of patient's care and treatment, and minimize the risks of future diseases.