How hospitals are advancing technology in caring for personal injury victims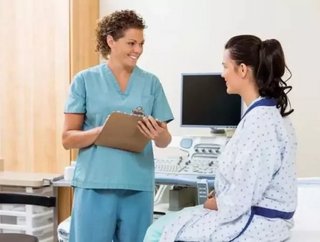 Accidents that take place in the office and at home prove to be some of the most common injuries for hospitals to handle. Fortunately, hospitals and cl...
Accidents that take place in the office and at home prove to be some of the most common injuries for hospitals to handle.
Fortunately, hospitals and clinics of all sizes are better preparing their staff and facilities for personal injury patients.
Personal injuries nationwide
From workplace injuries to slip and fall incidences, U.S. hospitals are handling more and more personal injury cases every day.
According to a recent study by the Administrative Office of the U.S. Courts, nearly 285,000 civil cases are filed each year. Of those civil cases, nearly 50,000 are due to personal injury.
RELATED TOPIC: Moving beyond the boundaries of traditional health care to address the whole person
Although these numbers are high, the majority of personal injury accidents aren't filed in civil court. The National Center for Health Statistics reports that nearly 30 million personal injury cases happen each year, which results in visits to the emergency room.
When broken down into personal injury type, more than 7 million injuries are superficial contusions. However, 5.5 million personal injuries result in open wounds and 3.5 million result in fractures.
So how are hospitals handling the influx of personal injury cases?
Emergency room communications
Based on the numbers above, it's no surprise hospitals and clinics across the country are increasing their staff.
As the following article looks at, this is especially the case in emergency rooms, which is where the majority of personal injury victims go after an accident.
With more doctors and nurses on the floor, hospitals are improving their ER communications technology.
For example, most ERs are now equipped with digital tracking boards that let doctors and nurses know which room patients are in and the severity of their injuries in real time.
Improved CT scans
Hospitals across the nation are also improving their computed tomography, or CT scan, technology.
For starters, many hospitals are putting dedicated CT scanners in emergency rooms as opposed to making them department-specific.
In addition, the technology behind the CT scanning process is also improving. The 3D imagery CT scanners produce is more detailed than ever before.
CT scanners are also capable of picking up internal organs, bones, and soft tissue as well as blood vessels. This makes scanning an all-in-one process, which is much faster and more efficient than traditional x-rays.
RELATED TOPIC: Should your hospital be considering an updated RCM system?
Ultrasonic vein finders
One of the first steps a personal injury patient encounters when making a visit to the hospital is having blood drawn. This process takes time out of the emergency room visits, but ultrasonic vein finders are expediting the process.
With ultrasonic vein finders, nurses are able to pinpoint which vein is optimal for drawing blood.
This also ensures nurses find the right vein the first time around, which makes the patient more comfortable.
Patient record apps
Regardless of the severity of the injury, doctors and nurses must have a patient's records on file before delving into a procedure.
As a result, more and more hospital staffers are carrying with them smart phones that are equipped with patient record apps.
Apps like Med-Info Keeper allow doctors to quickly and safely access patient information from the palm of their hand.
When it comes to caring for personal injury victims, hospitals are enlisting the help of technology.
RELATED TOPIC: TOP 10: Medical apps for doctors and physicians
About the author: Adam Groff is a freelance writer and creator of content. He writes on a variety of topics including medical and wireless technology.