IBM Watson delves deeper into health: 6 initiatives to watch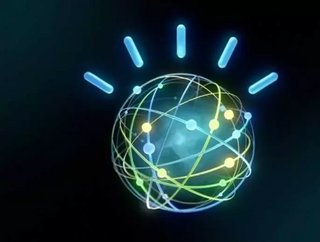 Back in April, IBM Watson took a step deeper into the world of health care with the formation of a new business unit: Watson Health. The tech giant addi...
Back in April, IBM Watson took a step deeper into the world of health care with the formation of a new business unit: Watson Health. The tech giant additionally introduced a new cloud offering called the Watson Health Cloud, partnering with companies such as Apple, Johnson and Johnson and Medtronic.
Involved in the health care industry since the Watson technology was first introduced on the popular T.V. show Jeopardy! and deployed in the oncology department at Memorial Sloan Kettering in 2013, IBM has since been expanding upon its health care initiatives.
Recently, the company held a World of Watson symposium in New York City where they outlined a number of their upcoming projects and partnerships.
1. IBM will collaborate with more than a dozen cancer institutes.
Seeing as how this was IBM's first entrance into health care, it makes sense for them to expand upon it. IBM is planning to help the institutes derive personal insights from cancer patients' DNA, reducing the traditional process from weeks to minutes.
"Determining the right drug combination for an advanced cancer patient is alarmingly difficult, requiring a complex analysis of different sources of big data that integrates rapidly emerging clinical trial information with personalized gene sequencing," Dr. Norman Sharpless, director of the University of North Carolina Lineberger Comprehensive Cancer Center, said in a statement. "We are partnering with IBM in an effort to solve this decision problem with the help of cognitive technology and to improve the decisions we make with our patients to maximize their chance for cure."
RELATED TOPIC: 5 ways the medical community is spreading skin cancer awareness
In addition to the University of North Carolina, initial partners in the trial include Ann & Robert H Lurie Children's Hospital of Chicago, BC Cancer Agency, City of Hope, Cleveland Clinic, Duke Cancer Institute, Fred & Pamela Buffett Cancer Center in Omaha, Nebraska, McDonnell Genome Institute at Washington University in St. Louis, New York Genome Center, Sanford Health, University of Kansas Cancer Center, University of Southern California Center for Applied Molecular Medicine,University of Washington Medical Center, and Yale Cancer Center.
2. Talkspace will use Watson to help match patients with therapists.
The text message-based therapy startup Talkspace will use IBM's Watson to analyze customers' text messages and attempt to draw insights about their personality that will help match them to the best possible therapist on the platform.
3. IBM Watson partners with Mayo Clinic and Epic.
Watson's cognitive computing platform will integrate with Epic's EHR, allowing doctors to use Watson for clinical decision support in the way that some cancer centers already do. The technology could help "develop patient treatment protocols, personalize patient management for chronic conditions, and intelligently assist doctors and nurses by providing relevant evidence from the worldwide body of medical knowledge, putting new insight into the hands of clinical staff," IBM wrote in a release.
RELATED TOPIC: 4 reasons to take your medical records to the cloud
"Accessing Watson's virtual brainpower from the Epic platform is energizing from a creative standpoint," Epic president Carl Dvorak said in a statement. "We are bringing another level of cognitive computing and augmented intelligence to mainstream healthcare, to improve safety and outcomes for patients globally."
4. Colorado health system Centura Health adopts Cafewell Concierge.
Watson and Welltok produced Cafewell Concierge—an app that helps patients with questions about daily health management, cardiac rehabilitation exercises and activities, finding healthy recipes and dishes at local restaurants, educate them about their condition, and connect them to patient social networks. The app will be rolled out at the Centura Health Heart and Vascular Network, making it the first provider group to offer the app.
RELATED TOPIC: Anthem VP discusses how to produce a successful mobile health care app
5. hc1.com to improve patient engagement by working with Watson.
The Patient Insights app offered by hc1.com and powered by Watson "analyzes patient interactions to tailor future engagement based on personality insights," according to an IBM press release. Eskenazi Health in Indianapolis is already trying out the app.
6. LifeLearn to apply Watson to veterinary medicine.
A new Watson-powered mobile app, Sofie, will help veterinarians identify potential conditions and practice evidence-based medicine in the treatment of animals. The Aberdeen Veterinary Clinic is using the software.