lululemon acquires fitness startup MIRROR for $500mn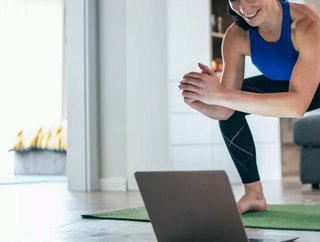 Athletic apparel company lululemon has entered the health technology space with the acquisition of MIRROR...
Athletic apparel company has entered the health technology space with the acquisition of .
MIRROR operates an interactive workout platform with weekly live and thousands of on-demand classes in areas such as cardio, strength, yoga and boxing. Having launched in 2018, the company was founded by a former lululemon Ambassador.
The company's technology involves the use of a mirror screen to show content which the user follows along to, in much the same vein as competitors such as Peloton.
lululemon framed the acquisition as part of its attempt to build an ecosystem of digital experiences, including exercise and mindfulness offerings. It had previously partnered with MIRROR via an initial investment in 2019 as well as a content partnership between the two brands.
In , Calvin McDonald, lululemon's chief executive officer, said: "In 2019, we detailed our vision to be the experiential brand that ignites a community of people living the sweatlife through sweat, grow and connect. The acquisition of MIRROR is an exciting opportunity to build upon that vision, enhance our digital and interactive capabilities, and deepen our roots in the sweatlife. We look forward to learning from and working with Brynn Putnam and the team at MIRROR to accelerate the growth of personalized in-home fitness."
Mirror will continue as a standalone company within lululemon, while the transaction, remaining subject ot the usual conditions, is expected to close in Q2 of the 2020 financial year.
Brynn Putnam, founder and chief executive officer of MIRROR, said: "We are thrilled to officially become a part of the lululemon family. As part of lululemon, MIRROR can further strengthen its position and accelerate its growth by leveraging lululemon's deep relationships with its guests, ambassadors and communities, as well as the company's infrastructure, including its store network and ecommerce channels, to acquire new users."