New Cancer Tools Help Patients Reconsider Chemo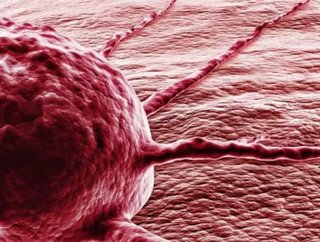 The May edition of Healthcare Global is now live! Doctors are using new tools to help decide when their patients can completely skip harsh medical trea...
The May edition of Healthcare Global is now live!
Doctors are using new tools to help decide when their patients can completely skip harsh medical treatments like chemotherapy when treating cancer. The "one-size-fits-all" days of cancer treatment might be over.
"What is happening is a combination of new technology and more-targeted cancer drugs," said Dr Sandra Swain, medical director of the Cancer Institute at Washington Hospital Center and president of the American Society of Clinical Oncology (ASCO). "We've tried the approach of big, nonspecific treatments ... We have found that throwing chemo at patients has not (necessarily) cured them."
Chemotherapy drugs work by attacking all the cells in the body. They cannot distinguish between cancer cells and healthy cells, causing harsh side effects like fatigue, loss of appetite, hair loss and weight loss.
Scientists have made significant progress with unlocking the genetic basis for a range of diseases since the human genome project was completed in 2003. This paved the way for genetic testing and drugs that block pathways that cancer cells use to grow. These kinds of targeted cancer drugs will sometimes prevent the need for harsher drugs like chemotherapy. They are being sold by the world's largest drug companies like Ariad Pharmaceuticals Inc, which earlier this year launched its first drug to treat leukemia.
Successfully treated in her 20's for non-Hodgkin's lymphoma, 64 year old Laurie Levin faced a dilemma after being diagnosed with breast cancer in 2005. Since the earlier radiation and chemotherapy raised her risk of developing heart problems or leukemia, a genetic test (which can cost up to $4k) revealed that her breast cancer was not likely to go into remission, infusing her with the confidence to have a lumpectomy and avoid chemotherapy altogether.
"It was like someone handed me my life back when I got those results," Levin says.
Read related content:
The Oncotype DX test has cut the use of chemotherapy in U.S. breast cancer patients by 20 percent in the past eight years. The test analyzes genes involved in tumor recurrence. Genomic Health Inc, the maker of the Oncotype DX test also launched a similar test that measures if men with prostate cancer need to undergo surgery or radiation. While tests and studies can help clarify a treatment path, the costs associate can be extremely expensive, often costing thousands of dollars monthly. According to IMS Health, by 2016 the annual global sales of cancer drugs will nearly triple.
ASCO's annual meeting in Chicago will highlight the "less is more" approach to cancer treatment. On Wednesday, ASCO released thousands of abstracts on new clinical trials of cancer treatments.
A study found that most men diagnosed with a common type of testicular cancer, Seminoma, did well after surgery and no additional treatment. The study was conducted in Europe and the cure rates for the disease have been rather high. In the U.S., about half of early-stage patients are still given radiation or chemotherapy.
"Opting for surveillance spares patients, most of who are young men, from the harmful side effects of chemotherapy and radiation without diminishing their chances for a long and healthy life," said ASCO's incoming president, Dr Clifford Hudis, in a statement.
Physicians say it is tricky to measure in data; There is a growing acknowledgment that less is more in terms of potentially toxic cancer treatments. The approach is especially important for young patients who will have many years ahead of them after beating an initial bout of cancer.
"We are right-sizing treatment," said Dr. James Mohler, chair of the department of urology at Roswell Park Cancer Institute in Buffalo, New York. With new technology comes risk and benefits and 'right-sizing' cancer treatment seems to be effective.