uMed: removing barriers to clinical trials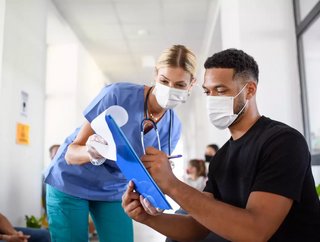 Dr Matt Wilson explains how uMed is helping more healthcare providers and their patients take part in clinical trials
Dr Matt Wilson, CEO and founder of uMed, explains how automation technology can help more healthcare providers and their patients take part in clinical studies.
Why did you decide to start uMed? 
I started uMed to remove the roadblocks to getting clinical studies off the shelf and into the world at speed. Most healthcare providers simply don't have enough capacity to take part in these studies, despite their potentially life-changing impact on patients. It means that, although vital, clinical research often comes second to delivering immediate patient outcomes. 
As a former A&E doctor, anaesthetist, and Royal Marines medical officer, I know what clinicians are up against just in delivering patient care. When on shifts in the emergency department, we would sometimes go 14 hours without eating anything, so the idea of doing research in these situations is simply unrealistic. 
What impact has COVID-19 had on clinical trials?
The pandemic has made things worse. When I went back into clinical practice to support my local intensive care unit in the first wave of the virus last spring, I noticed operations that would take ten minutes were now taking up to an hour with all the PPE protocols, the cleansing of work stations, deployment of anti-viral vapours and that fact that some clinicians were also at too high risk for infection themselves to go into Covid wards. The time window for clinicians to undertake the meticulous, manual tasks associated with studies is just not there, so activity that could yield advances for treatments is lost.
It is this experience that led me to focusing on finding ways to automate clinical research that could short-circuit bureaucratic processes to build groups of patients that would accelerate studies. The thing that started to crystallise for me is that, if you want to do something serious with health data, you need to be able to reach back to the patient. That changes everything if you can do it. Crucially, you can gain patient consent as well as validate and augment data that exists in the health record. 
What key challenges does clinical research face? 
One of the biggest challenges facing clinical research is finding enough patients to take part in studies. Without the volunteers to take part in clinical trials, there could be almost no research, which means it would be impossible to know which treatments are safe, let alone effective. 
Slow enrolment is often to blame for the delay, suspension or even worse termination of clinical trials. A 2018 paper published by Elsevier Inc. found that as many as 86% of clinical trials fail to reach recruitment targets within their specified time periods.
One reason for this is that many healthcare providers in primary care are still employing the traditional 'manual recruitment' method when recruiting patients. This usually involves a member of the practice staff approaching a patient based either on their 'local' clinical records or using the patient's Electronic Health Record (HER) data which identifies them as relevant for a particular study.
In either method, the primary care team would use a standard invitation script, effectively a 'one size fits all' approach when engaging with the patient. This could be a disincentive for patients who do not engage so well with 'template' research approaches and prefer a personalised approach. 
Our technology, on the other hand, opens up the possibility of faster participation and retention of patients. It seamlessly links health record data to patient engagement tools. So we can help researchers, GPs and other clinicians study across a large number of sites, and create the capacity for them to participate in many more of these studies than would otherwise be possible. The end result is that patients are highly motivated and we find very few screen failures on recruitment. 
How did clinical trials for COVID-19 happen so quickly? 
COVID-19 is an interesting example of how a clinical trial process can work very efficiently, however in many ways very unique and a good example of a burning platform type problem. 
Everyone from the scientists working on developing the vaccines right through to the regulatory agencies responsible for approving the vaccines worked together in an unprecedented way. The vaccines were developed based on research and technology that has been years in the making and leveraged that research effectively. Funding decisions were expedited to ensure faster approval and there were scores of volunteers which meant that participant recruitment wasn't a challenge.
We even had manufacturing happening in parallel with drug development which further accelerated the trials' process. Such a mix of attributes is highly specific to a pandemic or global crisis and is very much the anomaly.
What impact has the pandemic had on clinical research? 
Covid-19 has shown the power of clinical trials. It took less than 300 days for one vaccine to go from being an idea in a lab to be ready for administering to the general public. The question now is how we can accelerate clinical trials for other diseases, at a time when the healthcare industry is stretched and doesn't have the capacity to run patient research at the speed or scale that's needed.
In our conversations with clinical operations teams at pharmaceutical companies, we have heard that the pandemic has severely impacted the number of trial participants who have been able to be recruited. The pandemic has also impacted participants in studies who weren't able to attend appointments due to lockdown which has accelerated interest in decentralised trial methodologies.
How does uMed support clinical trials? 
uMed helps healthcare providers participate in dozens of clinical trials simultaneously, helping researchers to understand which treatments are both effective and safe for patients.
Through our automated platform, providers won't need to increase their overhead or burden on staff, for example to find, recruit and engage patients. Instead, they can focus their time on providing clinical care to their patients. For the patients, it means they can participate in many more studies from home with full transparency over the use of their health records.
Our software solution works in three stages:
Our platform integrates with the healthcare provider's Electronic Health Record (EMR) to match eligible patients to studies that are sourced by uMed or internal research teams.
The approval of the programs via the uMed dashboard triggers the automated outreach and remote consent of those patients on behalf of their recognised provider.  
uMed remotely captures data from both the patient, the EHR and where necessary the clinician, linking this data back to the study dataset in a seamless process that maintains robust guarding of patient data, provider oversight and a safe patient experience.
Where is uMed currently being used? 
Closed Loop Medicine (CLM), which develops drug and digital combination products, is using our technology to rapidly scale up and automate the recruitment of patients to its clinical study, led by Queen Mary University London.
Through its ability to send individualised text/SMS and online messaging, our platform has enabled CLM to find and refer 44 patients in just three days with a referral target of 200 patients. This volume of patients in one month could take a study up to six months to recruit using traditional approaches.
Patients recruited through uMed found the process easy to navigate, allowing them the time to read the Patient Information Leaflet, to look up the study and become more confident and familiar with the research without the need for further consultation with a research nurse. By enabling and providing patients with the platform to make an informed choice to take part in the study, it empowered them to feel in control of how they engaged with the clinical research.