The use of AI will continue to present challenges within health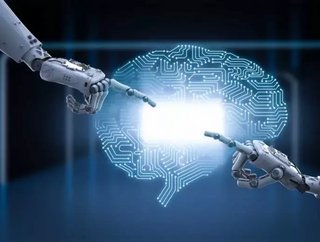 The use of AI is reshaping the traditional healthcare industry. Improving patient outcomes by up to 40%, driving clinical care, promoting innovation wit...
The use of AI is reshaping the traditional healthcare industry. Improving patient outcomes by up to 40%, driving clinical care, promoting innovation within diagnosis and prevention, whilst slashing treatment costs by half, the market could reach up to $10bn by 2024. By delivering efficiency and precision, AI is working to support a healthcare model fit for the future.
In the United Kingdom (UK), Secretary of State for Health and Social Care, Jeremy Hunt, has expressed significant interest for the National Health Service (NHS) to embrace new technologies. An ageing workforce, staff shortages and limited healthcare budgets are making the adoption of new digital tools increasingly appealing.  
Hunt has recently announced the country's aim to train healthcare employees to embrace new technologies, appointing Eric Topol, a renowned figure within cardiology, digital medicine and genetics, on board to review the opportunities the organisation can unlock through harnessing AI and machine learning technologies, amongst others. Within Europe, France is also investing up to $1.8bn in healthcare AI, in a bid to promote increased data sharing.
However, Asia has become the biggest area of potential for the health industry. With a significant footprint, China, for example, is facing significant pressures with an ageing workforce and staff shortages, whereas its neighbour, Singapore aims to spend up to $10.2bn in healthcare this year alone.
Babylon, a UK based health-AI start-up, has recently partnered with the NHS' 111 service to support patients, and has partnered with Chinese juggernaut Tencent in order to enter the competitive Chinese market, where its app will be built into the company's messaging app, WeChat. The app seeks to support users in providing a self-assessment by entering all symptoms, where the app will then respond with essential medical advice, in order to support the lives of its citizens.
Consumer accessibility
Traditional industries, such as retail and banking have been transformed to such an extent as a result of consumer demands. With the pressure to deliver consumer data, anytime, anywhere across a number of devices, the mobile app market, for example, is expected to rise by a staggering 270%, amassing $70bn in 2015 to $189bn by 2020.
Healthcare has consistently lagged behind but is undergoing a significant sea-change. Consumers want significant data protections but increased transparency. This has never been truer than within the healthcare industry, which is leading to a number of challenges for healthcare organisations.  
Through the use of mobile applications, consumers have gained the ability to seek medical advice on the go or manage their health through the use of new tools. This is of course, in sharp contrast to previous models of care, where patients had to book to visit a healthcare facility, such as a hospital or GP surgery. The rise of telehealth and use of chatbots is therefore no surprise. Through the use of AI, patients are able to communicate with a physician at a time which is suitable for them convenient for them.
Moving from a reactive approach to one which is increasingly proactive, consumers have obtained increased control over their daily healthcare management. Companies such as Fitbit and Apple have sought to drive this demand with the launch of health wearables. Harnessing AI and sensors, the technology provides essential feedback, whilst detecting any potential abnormalities. By partnering with Stanford University, Apple's smartwatch, for example, has gained the ability to detect heart disease and continues to lead the way in the market.  
Taking this one step further, technology companies are now looking at integrate such data with clinical records, enabling professionals to gain a more holistic, well-rounded view of a patient's lifestyle and healthcare needs.
Smart health
"AI is the greatest technology force of our time, it has the ability to achieve superhuman results," Jensen Huang, co-founder and chief executive officer at Nvidia has recently said.
Data has been famously named 'the new oil,' where health information is classed as significantly more valuable than financial data. The use of electronic health records (EHRs) has therefore sought to promote data sharing, where the use of AI support professionals to identify any data patterns to indicate any concerns surrounding a patient's health.
"Almost every major player in the industry has started to build AI software and hardware into their devices.  Every day in our digital world, we generate more than 2.5mn terabytes of data.  In cell phones, the manufacturers believe they can use that data with AI to provide much more personalised and faster and smarter services," explained Hadi Shafiee, PhD, Director of the Laboratory of Micro/Nanomedicine and Digital Health at BWH.
Nonetheless, the use of digital health records has presented a number of challenges. Providers have traditionally adopted bespoke healthcare systems which do not 'talk' to one another, leading to patient care which is increasingly fragmented.
The use of AI and integrated digital tools will therefore enable the implementation of predictive analytics and drive the delivery of connected care which focuses primarily on the patient, and take the focus away from updating electronic medical records.
With technology juggernauts entering the healthcare space, traditional hospitals are increasingly embracing AI to promote data sharing through integration and customisation to improve the accuracy at the diagnosis and treatment stage.
See also
Collaborating with the National Health Service (NHS) in the UK, Google has sought to harness AI by analysing algorithms within medical data to support the diagnosis and treatment of health conditions.
Its three subsidiaries: Verily, DeepMind and Calico, established in 2015, have all sought to develop essential partnerships with healthcare organisations, such as Johnson & Johnson, Sanofi, GlaxoSmithKline, Moorfields Eye Hospital and more to support its work to support physicians and the development of a new healthcare model which is increasingly consumer-led.
Emerging technologies
Accounting for approximately 40% of the total AI in healthcare markets in 2016, the US in particular will see significant growth due to government support, HCA News has reported.  
Researchers at Stanford University have developed an AI algorithm which can diagnose skin cancer, whilst researchers in Oxford have recently developed AI which can diagnose heart disease and lung cancer.
However, not solely utilised within detection and diagnosis, AI will work to further support surgeons by providing increased accuracy during operations. Robot assisted surgery is set to grow exponentially, where such tools harness greater control, and minimises potential risks.
Post-surgery, the use of virtual nursing assistants, powered by AI, will become commonplace at acute places of care. Such technologies will work to provide 24-7 monitoring and assistance and will be programmed to answer common questions surrounding prescription medicines.
From AI-driven tools such as Amazon's Alexa, to healthcare start-up's, such as Suki, the use of voice activated services will also work to reduce healthcare costs and drive the relationship between patient and medical professional.
Recently awarded up to $20mn in funding, Suki's AI tool updates a patient's record in real-time by listening in on doctor and patient, and then works to develop an action plan based from the data collected. The tool has reduced the time medical professionals would traditionally spend on updating records by up to 60%.
"Doctors are spending too much of their day focused on paperwork and not on patient care. With Suki, we have created a solution that is personalized to each doctor, inexpensively scalable, and easy to implement to make the work day easier," explained Punit Soni, CEO and cofounder of Suki.
Evolving regulations
To support the use of new health AI, the US FDA has recently created a new fellowship programme with Harvard University.
"It'll look at developing new clinical endpoints and signal detection methods for evaluation of the safety and effectiveness of therapies," FDA Commissioner Dr Scott Gottlieb has said. "These efforts also will help us develop new approaches for understanding variations in individual patient experience using diverse data sets from clinical trials, EHRs, and biometric monitoring devices."
"AI holds enormous promise for the future of medicine, and we're actively developing a new regulatory framework to promote innovation in this space and support the use of AI-based technologies."
"We must make sure that these novel technologies can deliver benefits to patients by meeting our standards for safety and effectiveness."
With this in mind, the FDA has recently approved the marketing of the first medical advice to utilise AI to detect diabetic retinopathy. The software programme, IDx-DR, houses an artificial intelligence algorithm to analyse images of the eye, where digital images of the patient's retinas are then uploaded to the medical professionals' cloud server, unlocking the doors to the future development of AI-driven digital solutions.
Nonetheless, establishment of new AI-driven technology will only gain further momentum if such tools are intuitive, easy to use and provide significant time and cost savings.
The need for increased data sharing between providers remains a work in progress, but will further drive positive patient outcomes and enhance the quality of care by delivering increasingly rapid, accurate diagnosis and subsequent access to treatment.
With a global, ageing population, patients and providers will need to become increasingly comfortable with harnessing new technologies and adapt in alignment with such an evolving industry, to counteract a growing shortage of medical professionals against an ever-increasing consumer demand.
The use of AI will support the healthcare sector, with the required regulations put in place to safeguard patients from harm, whilst protecting confidential medical data