Why Scientists Learning How To Unboil An Egg Is Bad News For Cancer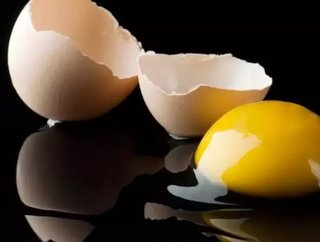 It sounds like a magic trick, but scientists at the University of California, Irvine have found a way to "unboil" eggs. And rather than use...
It sounds like a magic trick, but scientists at the University of California, Irvine have found a way to "unboil" eggs. And rather than use the technique to make a better breakfast, the discovery could be instrumental in speeding up the creation of proteins that help combat and treat diseases like cancer.
The achievement could also "dramatically" cut costs for cancer treatments, food production and other research in the $160 billion global biotechnology industry, according to a press release from the university.
[READ MORE] 3 Pharmaceutical Giants on the Road to Curing Cancer
The act of unboiling an egg that spent 20 minutes in hot water is actually just a fun way to show off just how powerful this new process can be. On a more practical level, it means that scientists can use and recycle molecular proteins that have a tendency to "misfold" into tiny shapes and structures when produced that actually make them unusable.
In laymen's terms, the proteins scientists produce in a lab often end up like the spongy white material in a hard-boiled egg, when researchers actually need it to be more of a liquid like in a raw egg.
The actual process goes a little something like this:
To re-create a clear protein known as lysozyme once an egg has been boiled, he and his colleagues add a urea substance that chews away at the whites, liquefying the solid material. That's half the process; at the molecular level, protein bits are still balled up into unusable masses. The scientists then employ a vortex fluid device, a high-powered machine designed by Professor Colin Raston's laboratory at South Australia's Flinders University. Shear stress within thin, microfluidic films is applied to those tiny pieces, forcing them back into untangled, proper form.
"This method … could transform industrial and research production of proteins," the researchers wrote in ChemBioChem.
[READ MORE] How Stuart Scott Inspired Millions Battling with Cancer
For example, pharma companies currently create cancer antibodies in expensive hamster ovary cells that do not often misfold proteins. The ability to quickly and cheaply re-form common proteins from yeast or E. coli bacteria could potentially streamline protein manufacturing and make cancer treatments more affordable.
UC Irvine has filed a patent on the work and its Office of Technology Alliances is working with interested commercial partners. 
Follow us on Twitter (@HealthcareGlbl) and like us on Facebook!