The Covid test designed for virus mutations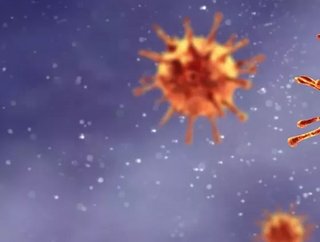 Covid test can detect virus even after gene mutates...
In December it was announced that a new coronavirus variant was the cause of a rapid rise in infections in the UK. While it is so far not believed to result in more serious disease, it does appear to be substantially more transmissible than other strains. 
The B117 variant of Covid-19 has raised serious concerns as the world tries to contain the virus, while scientists are trying to understand how the many mutations - 17 in total - might affect current SARS-CoV-2 diagnostic tests.
Dr. Manoj Gandhi is the Medical Director at Thermo Fisher Scientific, who have designed Applied Biosystems™ TaqPath™, a Covid-19 molecular diagnostic test that can detect the virus even when mutations in the genome arise. "Mutations are the norm for viruses. In fact, high mutation rates in response to selective pressure is especially common in RNA viruses, and throughout the COVID-19 pandemic, SARS-CoV-2 has been mutating at a rate of about one to two mutations per month" he explains. 
"What makes this new variant different is that it seems to have acquired mutations much more quickly than scientists expect resulting in a reported 70 per cent increase in transmissibility. " 
Gandhi says that Thermo Fisher's tests target multiple areas of the SARS-CoV-2 genome, which helps identify the virus even if it mutates. "Of the 17 mutations in this variant, 8 occur in the S gene that encodes for the spike (S) protein, while the others occur in other regions of the genome" Gandhi says. "Only 1 mutation out of all 17 is important to be aware of in relation to the Applied Biosystems™ TaqPath™ COVID-19 assay - the 69-70del of the S gene."
"If a patient infected with a variant that has the 69-70del mutation is tested using our TaqPath COVID-19 assay, it will result in an S gene "drop out." This drop out does not mean a result is negative, only that the S gene could not be detected. 
"Because of the multi-target design of our assays, the 69-70del mutation has not been found to impact test results obtained using our products, and the probability of a mutation in the S gene impacting the accuracy of our test results is low" Gandhi adds.