Rapid at-home Covid tests to offer results in minutes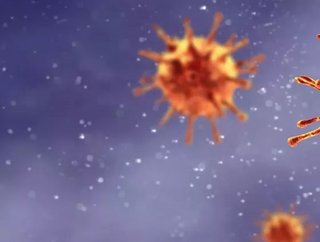 A new antigen test can be carried out at home giving results via a smartphone app...
Telehealth company Ro has partnered with healthcare AI firm Gauss to offer Covid-19 tests that can be administered at home, with the results processed on the user's smartphone. 
The antigen test identifies protein fragments (also known as antigens) from the virus, giving results within 15 minutes. To complete it, patients follow step-by-step video instructions in the Gauss app, which demonstrate how to collect a nasal swab sample and perform the test. Once ready, the app notifies the user to scan the test with their smartphone so it can process the image using computer vision and artificial intelligence. 
The app then tells the user if the test result is negative or positive within seconds. Healthcare providers are available via Ro's telehealth platform to answer any questions the users may have about their test results.
The partnership will enable the test to be delivered through Ro's primary care telehealth platform once it's received approval from the Food and Drug Administration (FDA) Emergency Use Authorisation. Once approved, patients will be able to order the tests through Ro's digital healthcare clinics, which will ship the test directly to people's homes.  
Zachariah Reitano, Co-Founder and CEO of Ro, said: "COVID-19 testing remains critical to thwarting the ongoing pandemic, but the traditional testing options put unnecessary burdens on patients and providers: the tests are difficult to access, take too long to deliver results, leave patients without support as to next steps related to their results, and may expose healthcare providers to infected patients. 
"We've partnered with Gauss, a leader in healthcare AI, to deliver an end-to-end COVID-19 testing experience that is reliable, can be completed at home within minutes, and includes access to healthcare providers who can help patients understand what comes next." 
The test is powered by an encrypted, HIPAA-compliant smartphone app developed by Gauss's team of clinical and technology leaders. According to the results of a clinical trial submitted by Gauss to the FDA, it has a 94.4% positive per cent agreement, and 99.2% negative per cent agreement compared to other tests. 
"Bringing together Gauss's innovative testing technology and our vertically integrated primary care platform, we will enable people nationwide to more quickly and easily find out their COVID-19 status and keep themselves and their communities safe" Reitano said.