Vaccine rollout spurring dark net activity, McAfee finds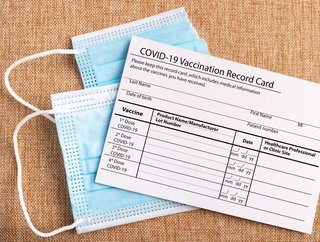 Research by McAfee has found illegal sales of fake COVID-19 vaccines and tests on the dark net
A report by security software company McAfee has found a huge rise in the availability and demand for illegal COVID-19 vaccines. 
The research by McAfee Advanced Threat Research found evidence that COVID-19 vaccines are currently available on at least a dozen dark net marketplaces. Vaccines allegedly made by Pfizer-BioNTech are being sold for $600 to $2,500 per dose, with vendors using channels such as Wickr, Telegram, WhatsApp and Gmail to advertise and communicate. 
Some of the supposed vaccines are imported from the US, while others are packed in the UK and shipped all over the world, according to the listings.
Moderna vaccines, potentially fraudulent antibody tests and fake vaccine cards are also being increasingly sold on the dark web, on at least 10 different underground markets. 
Anne An, senior security researcher at McAfee's Advanced Programs Group, told us that with the increased global demand for COVID-19 vaccinations, the demand for illegal vaccines, fake test results and vaccination record cards has also grown. "Consumers who are buying these items pose a serious threat to public health and spur the underground economy" she said. 
"Opportunistic cybercriminals capitalise on public interest in obtaining a COVID-19 immunity passport. These bad actors can also benefit by reselling the names, dates of birth, home addresses, contact details and other personally indefinable information of their customers." 
As well as cyber security measures, An says education is necessary to stem the rise in these illegal sales. "Dark net selling of illegal COVID-19 vaccinations, fake test results and vaccination record cards is both a cybersecurity issue and an educational issue.
"On the one hand, channels being used as a means of business have the responsibility to monitor and mitigate cybercriminal activity on their platforms. On the other, the ongoing efforts of government and medical officials to provide factual information on COVID-19 and vaccinations is critical to discouraging the demand for fraudulent alternatives."  
Read McAfee's report Fool's Gold": Questionable Vaccines, Bogus Results, and Forged Cards