Drucker Institute's Management top healthcare companies are revealed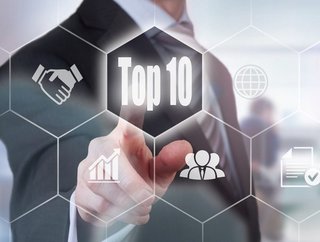 Peter Drucker's Drucker Institute has recently released its annual Management Top 250, where it looks at all co...
Peter Drucker's Drucker Institute has recently released its annual Management Top 250, where it looks at all companies based on five areas of performance. Those areas Customer Satisfaction, Employee Engagement and Development, Innovation, Social Responsibility and Financial Strength.
We take a look at the top 10 healthcare companies which made the cut.
10. Amgen (62nd)
Committed to developing treatments for patient with long-term conditions in six key areas, cardiovascular disease, oncology, bone diseases, neuroscience, nephrology and inflammation, biotechnology company Amgen reached number 62 on the list.
Gaining a significant foothold in international markets since 1989, the company is present in over 100 countries and is a leader in biologics manufacturing. It remains the first biotech to receive the US Department of Commerce National Medal of Technology in 1994, and has sought to develop cutting-edge research capabilities through a number of initiatives and partnerships, as well as recent acquisitions to support its growing portfolio.
This year, the company has won a multitude of awards, and has been recognised as one of the best employers in the US, gaining 55.2 in customer satisfaction and 57.5 in employee engagement and development. A top-rated healthcare company overall, it has also been found to be one of the happiest companies in America by CareBliss.
9. Pfizer (57th, alongside Edwards Lifesciences)
With 25,000 clinical researchers under its umbrella, pharmaceutical giant, Pfizer, has been a force to be reckoned with since the 19th century.
Since the start of the 21st century, the company has undergone a significant number of acquisitions to further expand its portfolio and position in the market, with manufacturing facilities spanning the UK and the US.
The company scored lower on customer satisfaction, but scored highly on innovation at 62.5.
8. Edwards Lifesciences
Partnering with clinicians to develop innovative technologies in areas such as structural heart disease and critical care monitoring, Edwards Lifesciences aims to support patients live longer, healthier lives.
Achieving higher levels of customer satisfaction at 65.0, the company spans the US, Asia and Europe and remains a leader in the development of heart valves.
7. Bristol Myers-Squibb (47th)
Developing much needed pharmaceuticals within oncology, cardiovascular, immunoscience and fibrosis conditions, Bristol Myers-Squibb has been ranked highly at 62.9 for its employee engagement and commitment to innovation (61.6) and social responsibility (69.5).
This year, the company has won a number of awards. Recognised as a Military Friendly Company and its efforts to ensure those with disabilities are supported, the business has been ranked as one of the best corporations in America dedicated to diversity and inclusion, as well as one of the top 2018 NAFE Top Companies for Executive Women.
6. Merck (44th, tied with Oracle)
Celebrating its 125th anniversary in 2016, Merck (also known as MSD) gained $40bn in revenue in 2017, and reached 293mn people through its programmes and partnerships in the same year. Tied with Oracle, the company's core product categories include diabetes, cancer, vaccines and hospital acute care. Its research capabilities also analyse conditions such as cancer, HIV, HPV, hepatitis C, cardio-metabolic disease, antibiotic-resistant infection and Alzheimer's disease.
See also
Through recent findings, Merck gained some of the highest marks for Customer Satisfaction (65.9) and for its commitment within its Social Responsibility efforts, gaining top spot on the list.
5. Eli Lilly (42nd, tied with General Motors)
One of the first companies to develop Penicillin and distribute the Salk Polio vaccine globally, Eli Lilly has undertaken clinical research in over 55 countries. Housing facilities in eight, the business has expanded its foothold to market products in up to 120 countries.
Gaining top marks for its commitment to employee engagement and development (70.4) and its social responsibility efforts (64.6), the company remains keen to develop patient centered medicines for those with long-term conditions.
4. Medtronic (22nd, tied with HP)
Ranked as one of the most innovative healthcare companies, reaching 96.8, Medtronic works to research, design, manufacture, and sell instruments or appliances that alleviate pain, restore health, and extend life. Up to 62mn citizens utilise the company's technologies, where the business has invested $1.5bn in research and development this year to promote innovation across its operations.
The bysbess has also recently announced its decision to join the Catalyst CEO Champions For Change, in a bid to accelerate the progress of women to gain senior positions.
3. Dow Chemical (12th, tied with Accenture)
Also achieving high marks across its commitment to driving innovation (84.4), employee engagement and development (63.4) and its social responsibility efforts (65.3), Dow Chemical extracts value from material, polymer, chemical and biological sciences to address many of the world's most challenging problems.
The need for fresh food, safer and more sustainable transportation, clean water, energy efficiency, more durable infrastructure and increased agricultural productivity are all part of its agenda to deliver technology based solutions to a number of areas, from agriculture and automotive, to infrastructure and packaging.
2. Procter & Gamble (6th, tied with Microsoft)
Founded in the 19th century, US juggernaut Procter & Gamble (P&G) gained an impressive 80.2 for its financial strength in the market, as well as its commitment to promoting innovation across the business.
Operating in over 70 countries and housing some of the most trusted brands in the world, the company is committed to achieving its 2020 sustainability goals.
1. Johnson & Johnson (4th)
Consistently achieving high levels of customer satisfaction, whilst being committed to developing employees, ensuring innovation and retaining a strong focus on social responsibility, Johnson & Johnson was the highest-ranking healthcare company this year.
With a significant financial strength (70.4), the company has also been nominated as one of Fortune's Change the World companies, where it has sought to provide essential education and training to healthcare professionals across the world through a number of programmes and initiatives, particularly in Asia, India and Africa.
The company has also been recognised as one of the 2018 Best Places to Work for People with Disabilities by the US Business Leadership Network (USBLN) and the American Association of People with Disabilities (AAPD).
Company scores overall
The remaining top three companies overall were Amazon, Apple and Alphabet (Google).