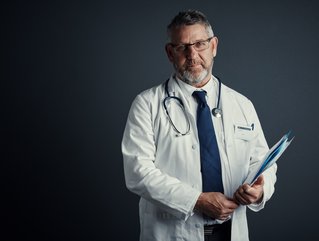 We take a look at the top CEOs transforming the healthcare industry, based on a list written by Robert Reiss and his team at Th...
We take a look at the top CEOs transforming the healthcare industry, based on a list written by Robert Reiss and his team at The CEO Forum Magazine for Forbes. Reiss interviewed the CEOs of over 750 healthcare organisations to whittle down the list.
10. Ron Williams – RW2 Enterprises
Ron Williams is the chairman of RW2 Enterprises, a consulting firm that advises senior executives of Fortune 100 companies on transformational leadership strategy, board preparedness and business strategy, according to his official site. Prior to RW2, he served as the CEO of insurance company Aetna Inc. Williams is a graduate of Roosevelt University and holds an MSc in management from Massachusetts Institute of Technology (MIT). 
9. Alan B Miller – Universal Health Services
Alan B Miller founded Universal Health Services (UHS), which is listed as #276 on the Fortune 500, in 1979, and serves as the company's Chairman and CEO. Between 1990 and 2000, UHS was consistently recognised by the Wall Street Journal and Fortune Magazine as the healthcare provider with the highest return for shareholders. Miller's management ethos centres on "total patient care… treating both the body and the mind". He insists USH will continue to "drive health transformation over the next decade". Miller received his MBA from the University of Pennsylvania.
8. Kevin Lamb – Advanced Tissue
Kevin Lamb is the founder and CEO of Advanced Tissue. Since 2000, Lamb has led the company to become the premier supplier of wound care medical supplies in the United States. Now, Advanced Tissue supplies the majority of hospitals nursing homes, home health care providers, cancer centres, alternate care facilities, and managed care organisations in the country. Interestingly, Lamb has also produced over 14 feature films, and brings this unique experience to transform his company's patient engagement tactics. He told Forbes: "We are connecting with people through customised videos, delivered on rechargeable LCD postcards. Our easy-to-understand content maximises the chances of patients retaining information."
7. Dr. Stephen K Klasko – Jefferson Health
Dr. Stephen K Klasko currently serves as the President and CEO of Thomas Jefferson University and Jefferson Health, a 13-hospital network in and around Philadelphia. The two organisations are, according to Klasko, "leading the revolution for 'real people' in two industries often caught in old traditions - healthcare and higher education". Since his arrival at Jefferson Health in 2013, the company has grown its revenue to over $5bn and now has a total of 13 hospitals – a sharp increase on its original three.
6. Jo Ann Jenkins – AARP
Jo Ann Jenkins has served as the CEO of the American Association of Retired Persons (AARP) since 2014, having joined the organisation in 2010. Jenkins is frequently praised for her work to "redefine AARP's vision, challenge outdated beliefs and spark new insights that allow people to adapt to the new realities of aging – with relevant solutions to everyday issues such as health, financial resilience, digital and social connectivity", according to the AARP. She is also author of the book Disrupt Aging: A Bold New Path to Living Your Best Life at Every Age, which AARP says "has become a signature rallying cry for revolutionising society's views on aging".
5. Dr. Graham Gardner – Kyruus
Dr. Graham Gardner is the co-founder and CEO of Kyruus, which provides search engine, scheduling and data management solutions to healthcare networks to improve quality and efficiency of customer care. According to Forbes, Kyruus "works with over 400 hospitals transforming the patient-provider model by evaluating physicians through a 'moneyball' AI type system". Prior to joining Kyruus, Gardner was employed as a Venture Executive at Highland Capital Partners, where he co-founded health management company Generation Health.
See also
4. Sandra L Fenwick – Boston Children's Hospital  
Sandra L Fenwick has served as the CEO of Boston Children's Hospital since 1999, and was named President in 2008. The institute is regarded as the foremost paediatric facility in the US, and the leading organisation in the field of paediatric research worldwide, according to Forbes. When interviewed, Fenwick spoke of her methods as being cantered around "supporting innovation across the entire continuum, from the building blocks of basic science, to the cures, treatments and devices they're translated into, and finally to the clinical trials and commercialisation".
3. Nick Desai – Heal
Nick Desai is the CEO of Heal, a 'doctors on demand' digital health startup in California, which connects patients to licensed primary care doctors in person. Heal provides personal primary care, rebooting the 'family doctor' relationship for a digitised world, while maintaining a balance between efficiency and efficacy. Desai told Forbes that an ability to look at medications, environmental factors, lifestyle and diet, the company has "reduced unnecessary prescriptions, tests and referrals by 51% – resulting in cost savings of $27mn in just 40,000 house calls".
2. Dr. Toby Cosgrove – Cleveland Clinic
Over the course of 13 years, Dr. Toby Cosgrove ran and improved the Cleveland Clinic, an $8bn health system with locations in Ohio, Florida, Nevada, Canada, Abu Dhabi, and a facility currently under construction in London, which is set to open in 2020. The network is now regarded by Forbes as the best run healthcare system in the United States. In May 2017, Cosgrove announced he would be stepping down from the CEO role, but remaining with the organisation in an advisory capacity. Cosgrove told Forbes: "The organisation will continue to innovate and adapt to the changes taking place in healthcare. Advancements have changed and will continue to change how we treat patients." On 1 January 2018, Dr. Tom Mihaljevic took Cosgrove's place as CEO.
1. Dr. Alan Bauman – Bauman Medical
Dr. Alan Bauman is the co-founder and CEO of Bauman Medical, and one of the world's leading innovators and medical practitioners in the field of restorative hair treatment and surgery. Bauman medical was formed in 1997 and has treated over 20,000 cases (8,000 of them surgical in nature) since its inception. Bauman is also recognised by Forbes for being a pioneer of new technology, namely robotics, and new treatments, such as stem cell therapy. Bauman said when interviewed: "We are setting a new standard for medical practices across the country. The technologies we offer can transplant one hair follicle at a time artistically and our results are seamless and virtually painless". The core ethos of Bauman Medical is that cutting-edge solutions to cosmetic issues with hair loss provide effective support for long-term mental wellbeing.