Top 10 healthcare disruptors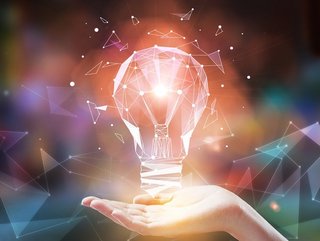 Modern Healthcare has recently released its top 100 most influential people in healthcare for 2018. We take a look at the top 10 wh...
Modern Healthcare has recently released its top 100 most influential people in healthcare for 2018. We take a look at the top 10 which have fully disrupted the healthcare sector.
Larry Merlo - President and CEO, CVS Health
With $184.8bn in net revenues for 2017, President and CEO of CVS Health, Larry Merlo has disrupted the business by bringing on board new technologies and partnerships to cater towards more consumer-driven patient, focused care.
As vertical integration continues to grow apace, companies are looking to source ways to maintain supply chain costs through increased acquisitions. The company's acquisition of health provider Aetna will provide opportunities for significant negotiating power in the reducing costs for payers and patients, and enable the development of personalised solutions and improved patient outcomes.
Dr Stephen Klasko - President and CEO, Thomas Jefferson University and Jefferson Health
Transforming health and education, Thomas Jefferson University and Jefferson Health has become one of the fastest growing health institutions in the US. Dr Klasko is a formidable figure in the industry, publishing a number of influential texts, and has also developed the Center for Advanced Medical Learning and Simulation, a medical simulation training centre.
Focusing on the need to overhaul healthcare education, both for consumers and for workers, Dr Klasko has previously stated: "Healthcare and higher education cannot rely on yesterday's thinking in today's world. Now, it's time to start taking the steps necessary to truly transform healthcare in America."
Dr Rod Hochman - President and CEO, Providence St. Joseph Health
With 51 clinics and 829 clinics, faith based, not-for-profit provider Providence St. Joseph Health supports a growing ageing population by blending traditional services, such as home health visits and supportive housing facilities with new innovative technologies to make patient care convenient, affordable and accessible to all.
Led by Dr Hochman, the organisation provides services across seven western states, and is transforming its outdated digital infrastructure, as well as investing in genomics and population health. Additionally, Providence St Joseph Health has contributed $100mn to provide exceptional mental health facilities, fully promoting its efforts in enhancing the health and wellbeing of its patients.
Dr Marc Harrison - President and CEO, Intermountain Healthcare
Working in a number of senior level roles at the infamous Cleveland Clinic across the US and Abu Dhabi, Dr Harrison joined Utah based Intermountain Healthcare in 2016. The non-for-profit health system houses a multitude of specialisms, delivered across over 185 clinics.
This year, the provider has partnered with Ascension, SSM Health, Trinity Health and the Veterans Affairs Department in the US by launching their own drug company to reduce the escalating cost of healthcare for US citizens, exploring digital tools such as telehealth along the way.
Dr David Feinberg  - President and CEO, Geisinger Health
One of the largest healthcare organisation's, serving over three million residents, Geisinger Heath supports 30,000 employees across its campuses and research centres. Its health plan also serves close to 600,000 citizens.
Working alongside 2,500 providers, it has embedded a world-class integrated delivery system across its operations, spanning 13 hospital campuses. Led by Dr Feinberg, Geisinger Health continues to embrace new digital tools, working alongside players such as Apple to deliver operational efficiency.
Known within the industry for establishing population health platform, Springboard Health, as well as patient-focused tools ProvenExperience and MyCode, Dr Feinberg has been a key figure in the organisation's recent partnership with Merck to launch two innovative, web-based workflow solutions to further improve health outcomes.
See also
Tim Cook – CEO, Apple
Alongside Amazon's CEO, Jeff Bezos, Apple CEO, Tim Cook has become one of the most respected digital leaders of all time.
This year, Apple has been making significant waves within the healthcare industry. From launching its own healthcare clinics for employees, to launching a Health Records API for developers and researchers, the company has expanded its reach within consumer healthcare, developing and sharing tools for healthcare organisations to deliver improved, patient-led services.
Bruce Broussard - President and CEO, Humana
Leading health insurance company Humana, President and CEO, Bruce Broussard is facing increased competition from competitors such as Anthem and Walmart to deliver increasingly vital products and services.
Acquiring Kindred Healthcare for $4bn, the move follows on from CVS Health's $69bn deal to acquire rival Aetna, where the business will look to deliver world-class homecare services to reduce the rising number of acute patient admissions. With this in mind, the company has also partnered with Walgreens to launch new retail clinics.
Joining Humana in 2011, Broussard has been responsible for the creation of an integrated care delivery model, focusing on improving the wellbeing of patients whilst lowering healthcare costs through digitisation.
3. Jeff Bezos - Chairman and CEO, Amazon
Known to be competitive and ruthless in driving success at Amazon, Bezos is a major disrupter.
The company's strong reputation and determination to succeed has seen the business turn traditional e-commerce and retail models on its head, causing leading industry players, such as within the pharmaceutical sector, shares to tank as the company enters the industry.
Partnering with Berkshire Hathaway and JPMorgan Chase this year, forming their own healthcare company, Amazon has attracted a number of renowned healthcare figures to its operations, yet remains secretive of all ongoing developments.
2. Mark Bertolini - Chairman and CEO, Aetna
Although the company is set to merge with retail pharmacy CVS Health, insurance provider, Aetna, has been at the forefront of digital innovation.
Serving 22.2mn members and led by Chairman and CEO, Mark Bertolini, the company has harnessed a vision for building consumer-focused healthcare tools, in order to fully empower patients as they utilise its services.
With experience as a paramedic and with past roles with rival company, Cigna, Bertolini has gained extensive knowledge of the business, enabling Aetna to generate over $60bn in revenue in 2017. The business has also grown its total Medicare membership by 8%.
1. Donald Trump - President of the United States
Since his inauguration, President Trump has remained a key figure. With the aim to dismantle Obamacare and repeal the Affordable Care Act (ACA) without success, he has recently introduced new healthcare plans to support those without coverage, at lower cost. However, many of these plans will not cover long-term, complex health conditions.
He has also looked to lower drug prices, which has yet to come into fruition, but created increased complexities for insurance companies. It remains to be seen how the President will further seek to transform the industry.