Top 10 Ways To Make Health IT Safer For Patients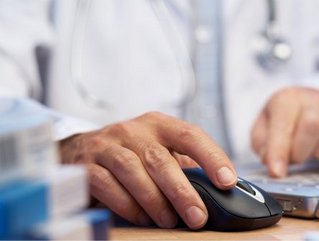 In the March edition of Healthcare Global we have looked into the advantages and challenges associated with EHR. The most common co...
In the March edition of Healthcare Global we have looked into the advantages and challenges associated with EHR. The most common concerns including incorrect data input, entering the wrong data in the incorrect patient file, or system errors that could result in patients receiving the wrong medication and treatment.
With this in mind we have compiled a checklist for hospital administrators and medical professionals to consider, to ensure hospital IT implementation is safer for patients.
The process of getting a safe and efficient IT system, begins before implementation:
#1. It is recommended to speak to healthcare institutions similar to yours that have adopted and implemented the same IT system. Ask them about their experiences, recommendations and importantly lessons learned.
#2. It is vital to remember that every single healthcare institution and hospital has its own way of doing things, so be sure to carry out an institution specific review of work practices, policies and procedures that will be affected by the IT system. It is really important that you involve the end users in the initial process to help them adjust their current processes to an electronic format.  
#3. Work with vendors that are willing to work alongside your facilities' IT department to build system interfaces. At the very lease make sure you work with a vendor that will provide you with all the documentation required to allow the facility to build and maintain its own interface at no extra charge.
During the implementation process:
#4. Make sure your employees are trained on what to do when the health IT system goes down and the backup measures that need to be implemented. It is really important to get end user feedback about the challenges they are facing.
#5. Have a watertight protocol in place to deal with health IT systems that can affect patient care.
#6. Forcing functions – for example asking users to re-enter patient names, gender and age before a record opens – are a good way to reduce the chance of having wrong information inputted in incorrect patient records.
#7. To reduce the frequency of errors involving placing orders in the wrong patient's chart, use a verification screen in the ordering process for the provider to confirm that the patient's name is correct. It is also recommended to add a picture of the patient on the verification screen.
#8. User interfaces make it easy to undo actions if a mistake is made without losing important data. Limit clinical decision support alerts to ones that are essential for safe patient care to minimize distractions and prevent alert fatigue.
#9. It is really important not to allow employees to use health IT systems until they have proven they are capable to do so. During the initial stages of implementation it is vital you have 24-hour support at hand for all end users.
#10. Set up parameters to monitor and gauge the health IT system's performance and effectiveness. Encourage a culture where people recognize the need to report events and near misses involving the health IT systems.