5 Ways VoIP Can Help Hospitals Minimize Communication Costs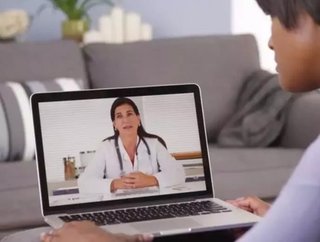 Voice over Internet Protocol (VoIP) is taking communications to new heights, and hospitals all across the country are jumping on board. From full-fledg...
Voice over Internet Protocol (VoIP) is taking communications to new heights, and hospitals all across the country are jumping on board.
From full-fledged hospitals to small clinics and health care offices, VoIP is changing the way the medical world stays connected.
With healthy communications in mind, here are just a few reasons why hospitals are dialing-in to VoIP.
Cost Savings
There are many costs involved with running a hospital, which is why large medical institutions and local clinics alike are always looking for ways to lower their budgets.
VoIP phone service is a cost-effective way for hospitals to communicate with patients as well as their medical counterparts.
[READ MORE] 9 Ways to Solve Hospital Communication Problems that Inhibit Patient Care
From in-house calls to long distance communications, using the Internet to make and receive calls is much more affordable than traditional landlines.
Instead of being charged for local and long distance calls on a minute-to-minute basis, hospitals simply use their network, which is a fraction of the cost.
Long Distance Efficiency
Cloud-based VoIP systems are beginning to change the long distance landscape for the better, and hospitals are taking notice.
Instead of having to deal with long distance charges from the phone company, hospitals and clinics can place calls and even video conference over the cloud.
This not only reduces costs, but also creates a more dependable and efficient long distance calling platform.
Instead of depending on long distance landline calls, physicians and doctors can connect with other specialists across the country via the cloud. The cloud and VoIP create an optimized, crystal clear calling and video conferencing environment that is less prone to interference.
Patient Registration and Billing
Hospitals field hundreds of calls each day, which makes the patient registration process pretty challenging.
With VoIP phone service, hospitals can collect multiple patient calls at one time and sort them based on priority. In addition, hospitals can track call statuses and ensure every call is answered promptly.
VoIP is also great for collecting payments. With VoIP, patients are quickly identified based on their name and account information. This allows patients to pay balances quickly and easily over the phone.
Likewise, because VoIP systems can access patient accounts, patients can be sent billing and appointment reminders via their home phone or mobile device.
Prioritized Calling
As mentioned before, with VoIP, hospitals can handle calls based on priority.
This means whether a patient has a medical emergency or a question about an upcoming payment, the VoIP service can decide the importance of the call based on automated questions. This creates a more efficient call receiving process.
[READ MORE] How to Obtain Operational Effectiveness in the Health Care Arena
Seamless Integration
When it comes to the installation of new technology, hospitals don't have a lot of down time. VoIP systems install over existing computer networks, which means the installation process is fast and seamless.
Because VoIP is cloud and Internet-based, most of the equipment a hospital or clinic would need is already in place. This translates to virtually no installation down time and no disruptive installation procedures like running wires or installing bulky, space-eating hardware.
Thanks to Voice over Internet Protocol, hospitals are dialing-up better call efficiency.
About the author: Adam Groff is a freelance writer and creator of content. He writes on a variety of topics including technology and health care. 
Follow us on Twitter (@HealthcareGlbl) and like us on Facebook!