Plunging off the patent cliff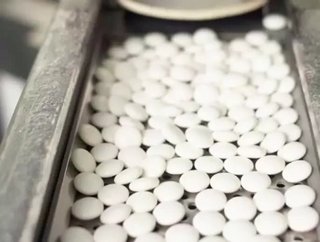 The situation currently facing the pharmaceutical industry is a rather unusual one – the 'patent cliff. Within the next few years, multiple...
The situation currently facing the pharmaceutical industry is a rather unusual one – the 'patent cliff.' Within the next few years, multiple companies are set to lose their exclusive production rights to some of the world's most popular drugs and medications.
The patent for the biggest selling drug in the world; Pfizer's cholesterol reducing Lipitor, was initially due to expire in June 2011. However, Pfizer managed to obtain an extension for Lipitor and it is now finally expected to bite the dust in the US in November 2011 and May 2012 in European Union (EU).
Aside from Pfizer's Lipitor, Eli Lily's bipolar treatment Zyprexa, Merck's asthma drug Singulair and the antipsychotic Serequoel by AstraZeneca are just a handful of the drugs set to lose their patents in 2011-2012 alone. Meanwhile, Johnson & Johnson has already had to relinquish control of some of its products, including the antibiotic Levaquin and its ADHD/ADD medication Concerta – they expired in May and June earlier this year.
Once the patent of a drug has expired, generic drug companies such as Teva Pharmaceuticals (TEVA) and Dr Reddy's will be legally allowed to produce cheaper, generic, unbranded versions of the products. The loss of a drug patent often results in a huge loss of revenue for its original manufacturer and estimations suggest generic drugs drain up to 90 percent of its sales. In addition, the IMS Institute for Healthcare Informatics reported: "Over 80 percent of a brand's prescription volume is replaced by generics within six months of patent loss."
Looking specifically at the fate of Pfizer, in 2010 sales of Lipitor alone reportedly accounted for over $10 billion of Pfizer's annual income, a significant portion of its total revenue. When Pfizer was granted a 10 month extension on Lipitor's patent in the EU, the Financial Times reported it had the potential to earn the company an extra $770 million.
Elsewhere, Zyprexa is responsible for roughly 22 percent of Eli Lily's worldwide annual revenue, consistently earning the company yearly sales of $4 billion and peaking in 2010 to reach $5 billion. In 2010, Merck's Singulair was responsible for 11 percent of the company's revenue, reaching another $5 billion in global sales. Similarly, AstraZeneca's Sereoquel's 2010 sales were $5.3 billion – 16 percent of the company's revenue. 
The analysis company EvaluatePharma has looked at the situation from a wider perspective and estimated that overall, the pharmaceutical industry is at risk of losing $250 billion in sales of drugs between now and 2015.
Merck is one company already struggling with the loss of patents. In 2010 its rights to two of its blood pressure drugs, Cozaar and Hyzaar, ended which has had a massive effect on the company; in 2010 sales dropped by 41 percent to $2.1 billion.
Since 2008 Johnson & Johnson has lost four patents and although the company has a more diverse product offering than its competitors with consumer goods, its 2011 losses of Levoquin and Concerta could be damaging to its pharmaceutical arm of the business. In 2010 the collective sales of the two medications represented 12 percent of the revenues of the pharmaceutical side of the business, but this equates to just four percent of J&J's annual $61 billion revenue.  
So what are company's doing to combat this huge loss of revenue? Well, in an attempt to cope when Lipitor loses its patent, Pfizer has apparently cut the amount of money it is investing in research and new drug development; there are rumours its R&D budget will be reduced by 30 percent within the next two years. It has also been reported that Pfizer will dedicate more of a focus to producing drugs with a slightly lower earning potential, things such as anti-inflammatory treatments and anti-cancer drugs. In 2009 the company also announced the loss of 8,000 jobs in the run up to the end of Lipitor's licence.
In another attempt to survive the tough economic climate currently disrupting the pharmaceutical industry, companies are merging together. In a transaction totalling $68 million, Pfizer purchased one of its competitors, Wyeth, in the hope the merger will boost earnings by half and help it to remain as the world's leading drug company. Elsewhere in the merger's market, Schering-Plough was bought by Merck for $41.1 billion. 
Although blockbuster drugs of the 1990s are continuing to plunge off of the patent cliff with potentially devastating circumstances for pharmaceutical companies, consumers are likely to reap the benefits of soon-to-be-seen generic counterparts. The high price of Lipitor can apparently add up to $40 per month to health insurance premiums in the US so there is no doubt cheaper drug versions will be welcomed across the world. Despite people voicing concerns over the effectiveness of generic equivalents, the US Food and Drug Administration (FDA) requires copycat drugs to be as safe and effective as the originals. Although pharmaceutical companies are losing out, consumers are most certainly not.