Procurement & Supply Chain
4 ways to transform the European medical device supply chain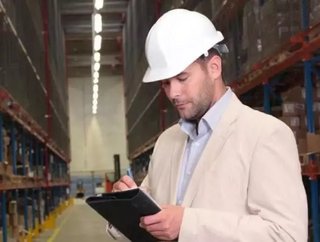 As recently reported by our sister publication Supply Chain Digital, the European medical device industry is weathering a perfect storm, which is shifti...
As recently reported by our sister publication Supply Chain Digital, the European medical device industry is weathering a perfect storm, which is shifting the business paradigm.
The world's leading logistics company, DHL, is therefore examining how changes in the European health care market are impacting supply chain models.
In a new white paper commissioned by the company, DHL explains what modifications medical device supply chains must undergo in order to survive in today's environment and ensure first-class service for patient care.
RELATED TOPIC: Where is the future of the health care supply chain headed?
"Illness patterns in the emerging Eastern European markets are starting to match those in the mature Western European countries, but product preferences, payer mechanisms, regulations and distribution channels continue to differ widely by country. These practices vary country-by-country, making Europe a very complex market to serve," said Susanne Amholt, DHL Supply Chain's Vice President for Business Development, Life Sciences and Healthcare, Europe.
Outlined in the white paper are four important strategies that medical device and life science companies can implement to address these changes:
1. Segmenting supply chains by product value.
Segmentation includes tailoring the mode of transportation and warehousing and the distribution channels in each country, according to the type and category of medical device. Low-value, high-volume consumer medical devices may be transported by ocean, long-haul road freight and faster, higher cost modes for 'emergency' situations. From a network perspective, these same products may be distributed via regional distribution centers or cross-dock facilities located in closer proximity to the end market.
RELATED TOPIC: Top trends in enterprise labeling: Part 1
2. Creating a direct to customer channel.
To reduce costs and increase profits, manufacturers are beginning to look at serving certain customers direct. This approach provides an alternative to the traditional distributor-intermediary model and connects businesses more directly with patients. However, the decision of going direct versus through a distributer is highly reliant on several factors, including attributes such as cost of product, security needs and number of final distribution points.
3. Leveraging shared-use distribution centers.
Under a shared services solution, multiple manufacturers house their product with a single third party logistics service provider (3PL) in a shared network of facilities and transportation capacity, which streamlines the supply chain for manufacturers and their customers.
RELATED TOPIC: Top trends in enterprise labeling: Part 2
4. Outsourcing logistics to a third party.
Outsourcing the logistics activities and operations to a 3PL with expertise in managing medical device supply chains frees up the manufacturer to focus on its core business—developing and producing medical devices. It enhances flexibility by tapping into the capabilities portfolio, infrastructure and expertise of a global 3PL—rather than trying to build and maintain those assets and processes in-house.
"The time has come to re-think the European medical device operating model in general and the supply chain in particular. Leading manufacturers are doing just that. They are working with their logistics service providers to reengineer their supply chains to embrace outsourcing solutions, shared services and other supply chain solutions," said Lisa Harrington, President of the lharrington group LLC, who prepared the white paper.
RELATED TOPIC: How NHS SBS is transforming health care procurement
With more than 325,000 employees in over 220 countries and territories worldwide, DHL's portfolio of logistics services ranges from national and international parcel delivery, international express, road, air and ocean transport to industrial supply chain management.