3 predictions for automation in healthcare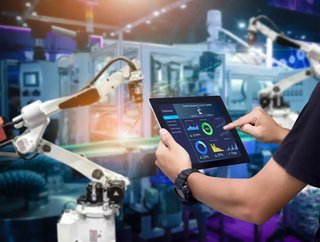 Brandon Franklin, Director of Health Solutions for IT company CTG, gives us his top 3 predictions for automation in healthcare
The benefits of robotic process automation (RPA) to the health sector were made clear during the COVID-19 pandemic, as the global healthcare workforce became stretched to cope with the demands of the pandemic. As a result Gartner estimates that around 50% of healthcare providers plan to invest in RPA in the near future. 
"Due to its ability to drive cost reduction, improved efficiency, and increased revenue, automation will be a key component to the future of healthcare operations" says Brandon Franklin, Director of Health Solutions for IT company CTG. Here he gives us his top 3 predictions for the areas in which automation will have the greatest impact. 
Revenue Cycle Automation
"Revenue cycle operations are faced with a complex and ever-changing reimbursement ecosystem" Franklin says. "This, combined with tightening reimbursement and increased labour cost, provide the ideal landscape for revenue automation to improve efficiency, accuracy, and lower cost. In turn, this provides the perfect accelerator for the intersection of advancements in automation technology and benefit to the end-user." 
Contact Centre and Help Desk
"Typical contact centre and help desk operations are fraught with inefficiency. The end result of this is both increased cost and lower satisfaction ratings. The opportunities to automate within these delivery centres are vast and include appointment scheduling, password reset, report generation, billing, patient data management, and an endless array of additional touchpoints. The utilisation of automation provides for the opportunity to reduce costs while increasing efficiency, revenue, and satisfaction for the patient, provider and end-user."
Supply Chain Management
RPA has the potential to simplify complicated supply chains too. "The healthcare supply chain is extremely complex. Upon analysis, we typically find that the average hospital in the US has millions of dollars annually in leakage and spend waste within the supply chain." 
"Primary areas of leakage and waste include supply and demand testing, purchase order management, set up and entry, and overall inventory management. Reducing leakage and waste can save hospitals millions simply by using automation."