Top 10 Companies with the Most COVID-19 Treatments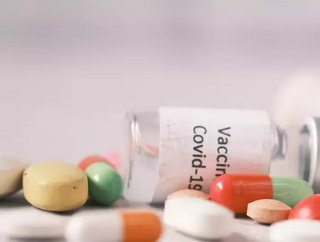 Our countdown of the companies still developing the most COVID-19 vaccines and treatments
Top 10 Companies with the Most COVID-19 Treatments
Since the COVID-19 pandemic began last year, pharmaceutical companies have rushed to create effective treatments and vaccines to stop the spread of the infectious disease. 
There are currently four confirmed COVID-19 vaccines approved for use in the UK (three in the US), but that hasn't stopped the development of further jabs and treatments.
Antibody therapies and antiviral drugs are now becoming increasingly popular as pharma companies rush to treat COVID-19, rather than vaccinate against it (although some shots are still being made!)
Read on to discover the companies with the most COVID drugs and vaccines in development, according to Statista.

10. Grifols

Grifols is currently developing seven COVID-19 products, although they are doing things a little differently to every other company on this list. The Spanish organisation are using convalescent plasma - which includes antibodies - donated by COVID-19 survivors, to create a medicine that could then create an immune response without a vaccine. This medicine, along with various other plasma-related therapies, is currently being investigated for its efficacy.

9. Johnson & Johnson

Johnson & Johnson still has seven COVID products in development. The American company's biggest contribution to the pandemic so far, however, has of course been its vaccine. J&J's jab has been rolled out across the world, in particular in the company's native country. However, the vaccine's side effects, including rare blood clotting, temporarily halted its rollout earlier in 2021.

8. Eli Lilly

Eli Lilly has eight treatments in development, if their baricitinib drug for hospitalised patients is included - it was approved for emergency use by the US Food and Drug Administration at the end of July. The American company has had several other treatments approved under emergency circumstances, including bamlanivimab and etesevimab for more mild cases of COVID.

7. Tonix Pharmaceuticals

Tonix have eight drug candidates as well, but are focussing on long COVID with their most significant new treatment. The drug, which has already shown promise as an effective treatment for fibromyalgia, is being considered as a new long COVID treatment due to the two illnesses' similarities - including sleep disturbance and brain fog.

6. Zydus Cadila

Zydus Cadila is also developing eight different treatments, but its most significant (or most interesting) is its needleless vaccine. The jab is given in three separate doses, rather than two, and is delivered by a spring-powered jet. The Indian company's shot is expected to be authorised in its native country imminently.

5. Novartis

Novartis currently has eight treatments in development. Its ensovibep drug is presently in trials in the hope that it prevents COVID-19 infections from leading to hospitalisation, while the American firm has also signed agreements with CureVac, and Pfizer and BioNTech, to produce vaccines. Novartis plan to produce 50 million doses of the CureVac shot by the end of 2021.

4. Roche

Roche is the last company to also have eight products in development. The Swiss company's biggest contribution to the cause so far has come through their testing, with the company having developed PCR tests, nasal tests, and rapid antibody tests designed to check if a person has previously been infected with and recovered from COVID-19.

3. ImmunoPrecise Antibodies

ImmunoPrecise is an antibody discovery company, with nine treatments in development for COVID at the moment. One of the company's most significant therapies is PolyTope, a cocktail of four different antibody drugs, which has recently shown promise in treating COVID-19, in particular the Delta variant.

2. GlaxoSmithKline

The UK's biggest pharmaceutical company also currently has nine drugs in development. Its vaccine, developed with Sanofi, is still progressing through clinical trials after numerous setbacks. However, GSK has signed a contract with the EU for more than 200,000 treatments of its monoclonal antibody drug, which will offer therapy to those already infected with COVID-19. 

1. Sorrento Therapeutics

Californian antibody developer Sorrento has by far the most COVID treatments on this list, with 13 currently in development. Its COVIDROPs nasal drops are currently in clinical trials in the US and the UK, in the hope of treating patients already infected with the virus. The drops have shown promise against the original strain of COVID-19, as well as the Delta and Alpha variants.