TOP 10: Most Beneficial Health Care Donations of 2014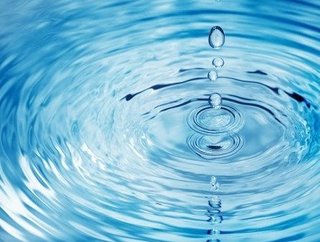 The Chronicle of Philanthropy houses a directory of America's top donors to the health care industry. While Mark Zuckerberg recently contribute...
The Chronicle of Philanthropy houses a directory of America's top donors to the health care industry. While Mark Zuckerberg recently contributed $25 million towards the fight against Ebola, according to the database it did not make the top 10 largest donations that took place this year.
Here are the top 10 most beneficial health care donations of 2014.
10. Albert Marcotte – $30 Million 
Founder and president of Advanced Management Systems, Albert Marcotte donated $30,000,000 to the Dana-Farber Cancer Institute/Harvard Medical School in Boston. The gift will create the Marcotte Center for Cancer Research.
9. Gordon and Betty Irene Moore – $50 Million
University of California at San Francisco received a $50 million pledge from Gordon and Betty Irene Moore to establish a women's hospital, which will be named after Betty Irene Moore. Gordon Moore is a co-founder and chairman emeritus of the Intel Corporation, the technology company in Santa Clara, California.
8. Laura and Isaac Perlmutter Foundation – $50 Million
Devoted to cancer research and treatment, the Laura and Isaac Perlmutter Foundation pledged $50 million to the New York University Langone Medical Center. The NYU Cancer Institute will be renamed the Laura and Isaac Perlmutter Cancer Center. Isaac Perlmutter is chairman and former chief executive of Marvel Entertainment. The couple belongs to Langone's Board of Trustees and has previously donated approximately $8 million to Langone.
7. Gordon Gund – $50 Million
Gordon Gund donated an estimated $50 million to the Foundation Fighting Blindness in Columbia, Maryland, matching gifts made to the organization to support research into new methods for treating degenerative diseases of the retina and restoring vision to those who are blind. Gordon Gund is the chief executive of Gund Investment Corporation and is chairman and co-founder of the Foundation Fighting Blindness. He lost his vision at the age of 30 in 1970.
6. Marc R. and Lynne Benioff – $100 Million
The University at San Francisco Benioff Children's Hospital has received a pledge of $100 million over five years from Marc R. and Lynne Benioff to strengthen basic and clinical research and patient care. The gift will also benefit the hospital's affiliate, Children's Hospital and Research Center Oakland. Both organizations have been renamed after the couple. Marc R. Benioff is founder and chief executive officer of salesforce.com.
5. Henry R. and Marie-Josée Kravis – $100 Million
Henry R. and Marie-Josée Kravis donated $100 million to the Memorial Sloan-Kettering Cancer Center in New York to establish the Center for Molecular Oncology. The center will analyze the DNA of patients and their tumors to match patients with medicines. Henry R. Kravis is a founding partner of Kohlberg Kravis & Company. Marie-Josée Kravis is a member of the hospital's Boards of Overseers and Managers.
4. Dennis and Carol Troesh – $100 Million
Loma Linda University Health in California has received a pledge of $100 million from Dennis and Carol Troesh for its capital campaign to build a new adult medical center, a tower for its children's hospital, and an interdisciplinary research hub. Dennis Troesh is founder of Robertson's Ready Mix.  
3. Ernest Rady – $120 Million
Ernest Rady, founder and chairman of American Assets, pledged $120 million to Rady Children's Hospital Foundation in San Diego. The donation will establish the Rady Pediatric Genomics and Systems Medicine Institute. In 2006, Ernest Rady donated $60 million to the hospital.
2. T. Denny Sanford – $125 Million
Sanford Health in Sioux Falls, South Dakota, received a pledge of $125 million from T. Denny Sanford that will enable primary care doctors to use genetic testing and counseling to treat patients. To date, T. Denny Sanford has donated over $735 million to Sanford Health. He is chairman of United National Corporation.
1. Stanley Family Foundation – $650 Million
Founder of the Stanley Family Foundation, Theodore Stanley pledged $650 million to the Broad Institute in Cambridge, Massachusetts, for research into psychiatric disorders and bringing new treatments based on molecular understanding to hundreds of millions of people around the world.
Stanley's commitment to support the work of the Broad Institute will consist of annual gifts during his lifetime followed by a bequest. Taking prior gifts into account, Stanley's philanthropy is support of the Broad Institute totals more than $825 million.
Since 2004, Ted Stanley and his late wife, Vada Stanley, have been instrumental to the progress made thus far in identifying the genetic risk factors for schizophrenia and bipolar disorder and the initiation of therapeutic efforts based on those discoveries. Their gifts made possible the establishment of the Stanley Center at the Broad Institute in 2007 and helped support an international collaboration that today involves scientists in 25 countries. Stanley's new commitment is the culmination of a 25-year personal mission to discover the biology of psychiatric disorders and lay the groundwork for effective therapies.