News roundup: Digital healthcare, sustainability & happiness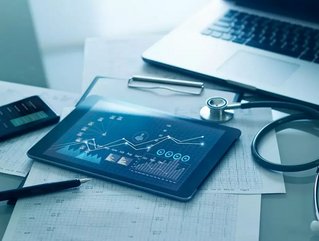 This week, Healthcare Digital launched its latest online magazine, where we looked at happiness expert Dr Rangan Chatterjee & Abbott's health equity
Ranjan Singh, CEO and Co-Founder of HealthHero, explains how Healthcare 3.0 is focused on preventative and chronic care, as well as connecting devices.
"Healthcare 3.0 is a forward-looking vision for healthcare that is transformed by digital solutions: a patient-centric ecosystem where healthcare is delivered in a way that combines experience for the patients and efficiency for the system."
Aloha McBride, EY Global Health Leader, explains how healthcare systems can pivot in a sustainable direction & improve global health at the same time.
Dr Rangan Chatterjee, doctor, author and podcaster, is a digital health trailblazer and an advocate for a holistic approach to mental and physical health.
As an optometric physician, Hagen helps people see. After a virus, he experienced hearing loss that persisted until he discovered Widex MOMENT hearing aids.
"I'm one of those lucky people who enjoys going to work in the morning. I work with a great crew, and our goal for people is that they will smile – or genuinely laugh – at least once when they're in the office. Giving patients unexpected vision creates that moment very easily."
Global healthcare leader Abbott helps people live life to the fullest – whatever stage you're in. As Abbott's divisional Vice President of Global Clinical Affairs for the healthcare company's vascular arm, Jennifer Jones-McMeans is part of a team of 113,000 employees working across 160 countries.